Advanced Sweater Stretching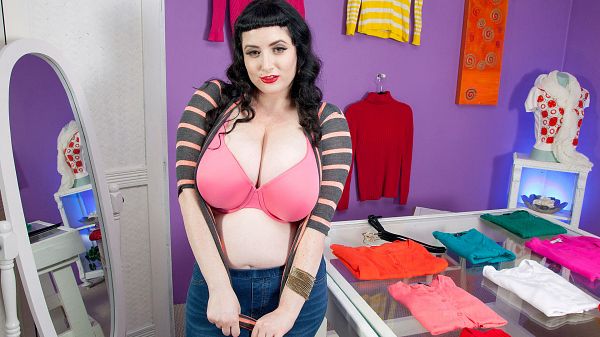 It's time to go sweater shopping with the Association of Tight Sweater Manufacturers' poster girl, Jenna Valentine. Miss Valentine tries on a variety of sexy sweaters, then puts on her birthday suit and gets on our glass table for a closer, loving look at her wonderfully curvy assets and 36HH-cup boobs?
Jenna has gotten bustier since her previous shoots with SCORE in Mexico.
"My boobs have gotten bigger, which is strange because I lost a lot of weight and I feel like they shouldn't get bigger because I've been doing this Pilates/ballet bar class every day," says Jenna. "I don't know why my boobs got bigger. I don't want them to grow any more. This is good enough. When I started with Voluptuous, I was a 36F. Then I was a 36H."
We don't know why either but we never question our good fortune.
Let's talk about sex. What about sex on the first date?
"I like having a connection with somebody. Otherwise, I think sex is boring. Even all of the first-date sex I've had, the guys have turned out to be boyfriends. It's like a weird instant connection we had. I think first-time sex, no matter what date it is, is really awkward because you don't know the person and you have to learn each other's bodies. I've never had first-time sex where it was the best sex ever. It's always awkward the first time getting naked in front of somebody and having sex with them."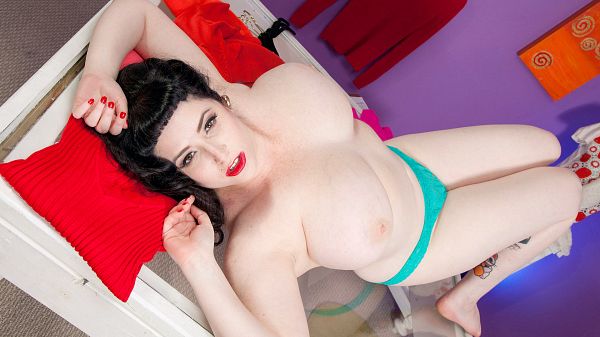 See More of Jenna Valentine at PORNMEGALOAD.COM!