The Mirror Has Two Boobs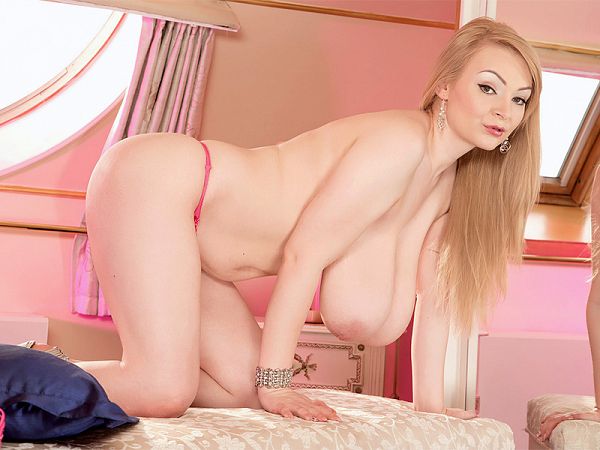 The "new" Micky Bells is here to "make you hot and horny," as Micky puts it. Looking outstanding as always, this time Micky is wearing a tight, pink, short mini-dress that should require special permits to wear in public areas. Underneath, a matching pink bra and panties. The girl really knows how to dress to impress. At Micky's left is a full-length closet mirror that she will use later in this video to explore her slim and stacked, spectacular figure. Take it away, Micky.
Micky was the covergirl of the September '14 all-natural edition of SCORE, an annual event. Micky was a J-cup during the Mexican group shoot On Location Puerto Vallarta in 2011. Here, Micky wears an H-cup bra. She lost some weight through careful exercise and diet. When Micky was first starting out, she actually looked like she does now. "I have always had big boobs. I was a D-cup when I was 14, then I was a double-D, and in high school I was an E-cup."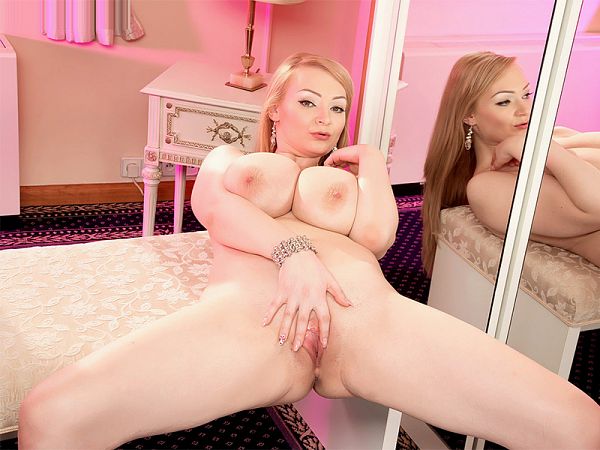 See More of Micky Bells at MICKYBELLS.COM!