Fat Lips, Small Tits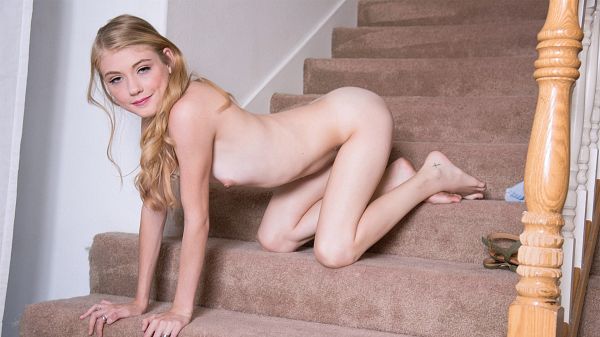 Age: 18; Born: September 13; Ht: 5'3″; Wt: 100 pounds; Bras: 32A; Panties: Thongs; Anal: I'm warming up to it; BJs: Spit; Masturbate: No.
Here at the SCORE Group, we have talent scouts who fields calls, hand out business cards to pretty girls at malls and sweet-talk girls-next-door into posing nude for the first time. This time, our scout found a diamond in the rough on an amateur modeling website. The site is the kind of place where pretty teens can pick up a few bucks by modeling clothes for local stores or posing for stock image shots.
"My profile says that I will not shoot nude photographs," Hannah told us over the phone. "But I only put that up there to keep the creeps away. You wouldn't believe how many single guys go on there and pretend to be professional photographers just to try to fuck you! You guys seem nice and professional, though."
Check out Hannah's fat pussy lips and tiny, teen tits. She'd be the kind of girl whose heavenly pussy scent would stay in your nose for days.
Hannah agreed to shoot her first masturbation scene for us, but she said she wouldn't consider doing hardcore. Well…ahem…that conviction didn't last long after her big check cleared. Stay tuned for Hannah's first XXX scene!
See More of Hannah Hays at PORNMEGALOAD.COM!