There's nothing like the real thing, Lacy
There's nothing like the real thing, Lacy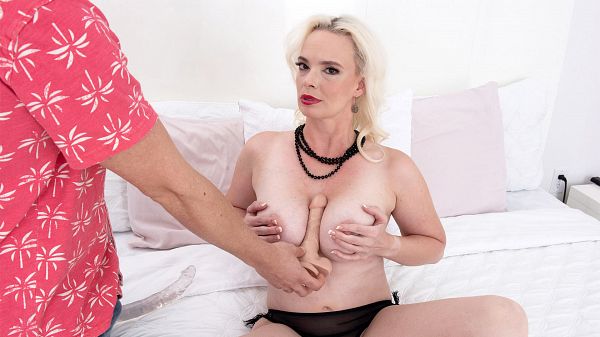 These photos pick up where Lacy Jane's last solo left off. She's just cum numerous times from fucking herself with a big toy. For many women, that would be their cumming for the day. They'd get up, shower, get dressed and go on with their day. But Lacy, a 40-year-old wife and mom from Oregon, is not a typical woman. Fucking her pussy with that toy merely warmed up her wet, needy cunt for some real cock, and she's going to get it down her throat, between her big tits and and deep inside her fuck box. Then she's going to take a load on her tits and rub it in.
Is Lacy satisfied now? Who knows? A woman like Lacy is insatiable. Maybe she went home and fucked her husband. Maybe she picked up some guy at Miami Airport, took him into the bathroom and sucked his dick. We have no way of knowing.
40Something: Are you sexually aggressive or passive?
Lacy: It depends on the situation and my mood.
40Something: Have you ever had sex with another woman?
Lacy: Yes but not to completion.
Note to editor: Next time you talk to Lacy, ask her if she and the other woman were interrupted mid-pussy eating. Maybe some guy showed up and they decided to have cock instead of cunt.
Lacy says she's into anal sex when it's done correctly. Honey, if you'd like to have it done correctly, give us a call.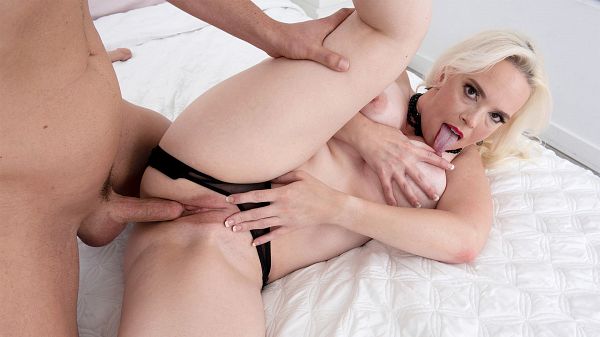 See More of Lacy Jane at PORNMEGALOAD.COM!