CJ Woods Works It Out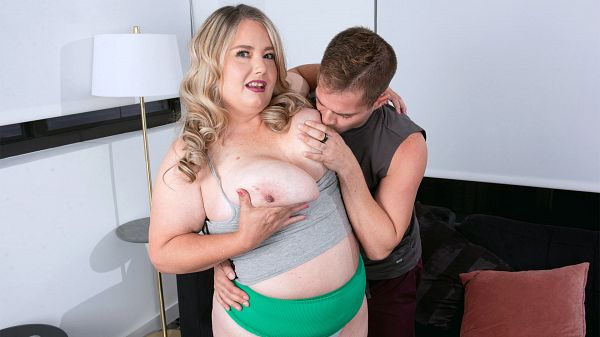 CJ Woods hires Nicky Rebel as a personal trainer and invites him to her place to start her new exercise routine. She tells Nicky that she wants to work on her legs and ass first. CJ never even gets to do one situp because Nicky is all over her, feeling up her big tits and butt.
The first "workout" position he puts CJ in is on her knees sucking and tit-fucking his dick. This is a professional fitness trainer? A quick check at XLGirls.com reveals that this dude has pulled the fitness trainer routine on Lila Lovely also. He should consider opening up a fitness center for women only and furnish it with couches and beds instead of yoga mats.
XLGirls: What do you do for your guy to make him feel special, in and out of bed?
CJ Woods: I take the time to pleasure him, not only sexually, but physically and mentally as well. I love for a man to have a sense of humor and make me laugh.
XLGirls: What makes you laugh the hardest?
CJ Woods: Funny jokes.
XLGirls: What makes you very horny?
CJ Woods: Having my back kissed. Gentle bites on my neck, and horror movies.
XLGirls: What's the best compliment you've ever received?
CJ Woods: That I give amazing blow jobs.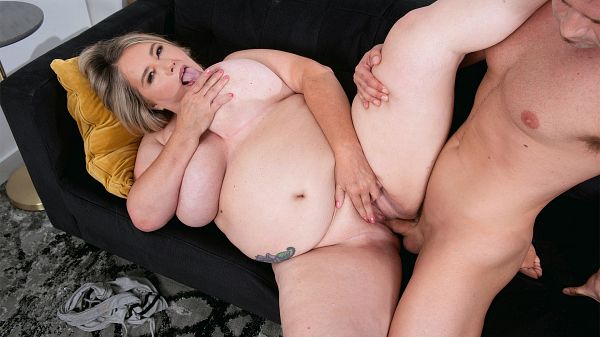 See More of CJ Woods at PORNMEGALOAD.COM!