Creamin' Mya's Pie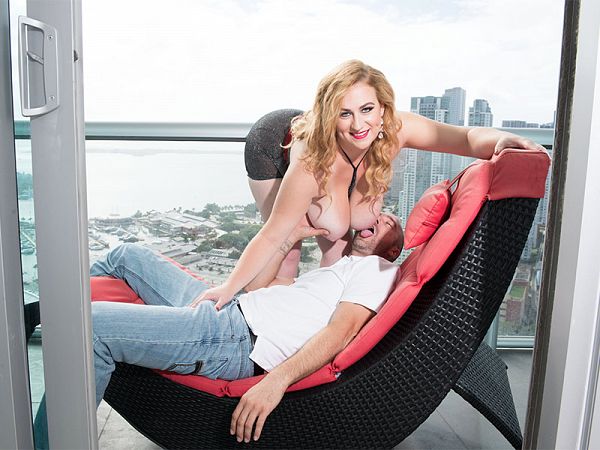 This is the big city. And those are Mya Blair's big titties.
Jim's phoned Mya for some fun and fuck games at his high-rise. She lets herself in while he reclines on the terrace. She takes one huge breast out of her top and presses it against the terrace's glass door. Not to tease him but to show him what's coming his way. She goes on the terrace with both hooters out and holding a bottle of champagne. "Ready for some fun?" she asks Jim, rubbing his thighs. Taking his prick out, she blows it sky-high.
They crack open the bottle and pour a glass. Mya puts some of it on his lipstick-covered dipstick and continues to suck it. Swallowing his cock to the root, she gags on it. "Gagging on cock is one of my fetishes," Mya said when she first arrived at XLGirls. "I do great spit strings too." She does.
Mya and Jim go into the bedroom to get out of the wind and shut out the city noise. Now they can spread out. Mya sucks on his cock some more, has her heavy hooters fucked and opens her legs for a pounding. Jim plays with her pussy as he thrusts into her, pinching her fat pussy lips together and then spreading them apart. He rams into her from behind, her screams filling the room. Climbing on top, Mya gets more pistoning-dick as he sucks her nipples and puts a finger in her ass.
Slowing down the pace, he loses his load inside her pussy, then steps back so the camera can zoom in on the sperm dripping out of her freshly-fucked, pink slit. Now she's dick drunk and he's boob drunk.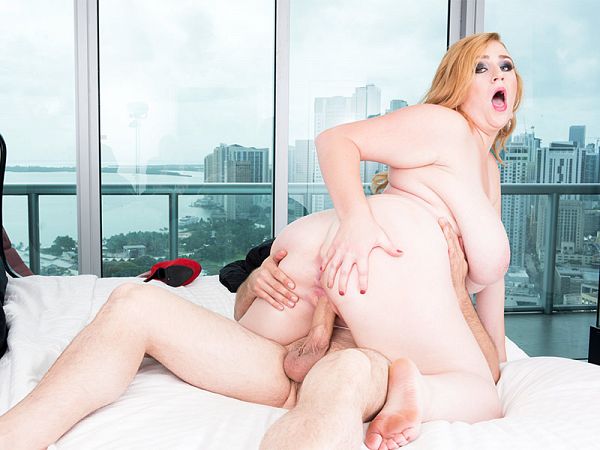 See More of Mya Blair at XLGIRLS.COM!