Angela's locker room layover
Angela has often been called "The Ultimate Girlfriend." She's a real man pleaser. Many of you know Angela's background. How she started her career at SCORE and Voluptuous in 2003, how she found us and how many hot videos and DVDs she's made with us.
"I didn't really get much attention from guys when I was younger," Angela said. "I was little and skinny. I didn't look much like a woman. And I was really shy as well. They didn't pay attention to me. So when I got my tits, my shyness just went away. I wouldn't talk to people before. I wouldn't come out, wouldn't talk to anyone. So after that, all the guys started paying attention to me. I spent all my money on clothes before my boobs got bigger, so I owed my mum a lot of money. Then my boobs got huge, and all I had was my little clothes, so all I wore for a span of about six months was all these clothes that fit me like B-cups. So the shirts were stretched right out!"
If there's any doubt that females (at least the right ones) belong in a locker room, Angela is the proof. That Aussie accent is hot, too.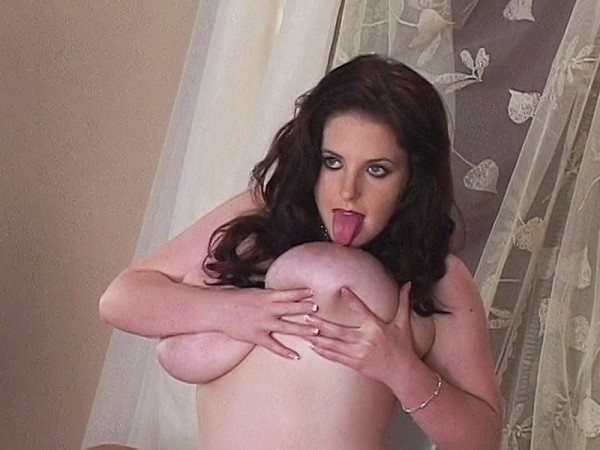 See More of Angela White at BIGTITANGELAWHITE.COM!