Helena Hope: Very Naughty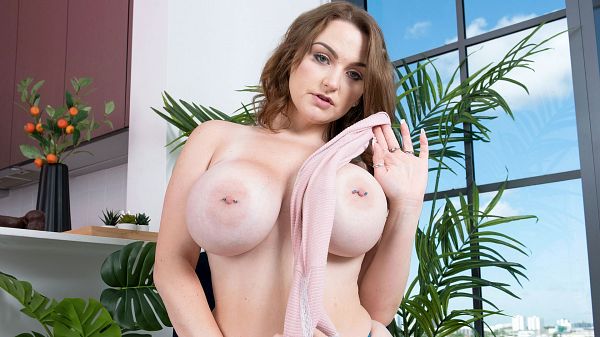 Covergirl of SCORE magazine Volume 31 Number 3, "eye-fuck collector" Helena Hope's 36M-cup whoppers might suck up all of your attention at first sight. SCORE editor Dave was also drawn to Helena's pussy lips.
Dave wrote, "Check out Helena's ultra-pink, Veri Knotty-type butterfly pussy lips. When we saw them, we actually managed to tear our eyes away from her tits for a little while. This girl truly has it all."
Veri Knotty was a New York-based stripper and porn star during the 1970s and '80s. Her labia were four inches long, so long she could tie them together.
SCORELAND: Helena, pardon the pun but do you cum here often?
Helena Hope: I am super-sexual. I work and masturbate so I enjoy and get the opportunity to mix business with pleasure, but even when I'm not working, I get off on average two or three times a day.
SCORELAND: How often do you have sex?
Helena Hope: As often as I can.
SCORELAND: What's your favorite position?
Helena Hope: Fucking in a computer chair and riding on-top or doggie but it's hard sometimes because I like my tits to be the center of attention.
SCORELAND: Have you ever had a sex with another girl?
Helena Hope: I had sex with a couple of women at a party and everyone had their ears pressed up to the locked door.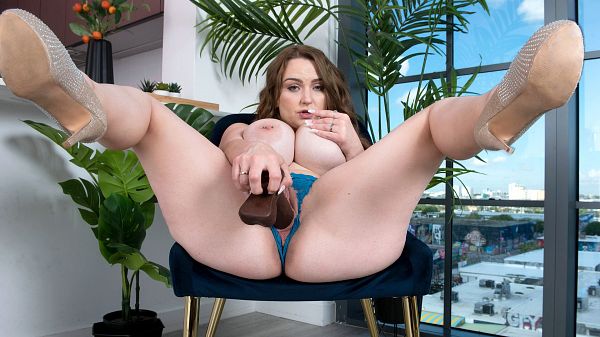 See More of Helena Hope at PORNMEGALOAD.COM!