Are Busty Strippers the Best Fucks?
Are Busty Strippers the Best Fucks?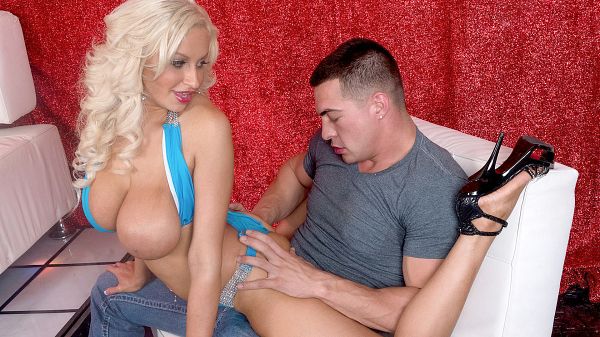 Most clubs do not allow the dancers to fuck or suck-off the patrons on-property. But this is a club at SCORELAND so the girls can do anything they want.
As Holly's show opens, Johnny is hypnotized staring at the nubile stripper shaking her tits and ass on stage. She has him in her honey trap. Johnny aims to seal the deal. He must shove his cock in her pussy or go down trying.
Holly sits on his lap for a lap dance and grinds and bounces her way into his heart and onto another body part. The lump in his pants makes her snatch tingle as he helps himself to a hands-on examination of her jiggling tits.
Holly switches positions and lap-dances him again face-to-face. His hands palm her tiny ass. It's perfect for squeezing. She turns around again, her bikini bottom in his face, and pulls out his rod. It's exactly what she wants, and she starts sucking it like crazy. The size of it fills her with glee. Getting it in her throat is no easy matter. He fucks Holly's big tits, and when he stuffs his rod inside her cunt, she goes fucking crazy.
Are busty strippers really the best fucks? This video is presented as evidence of that claim.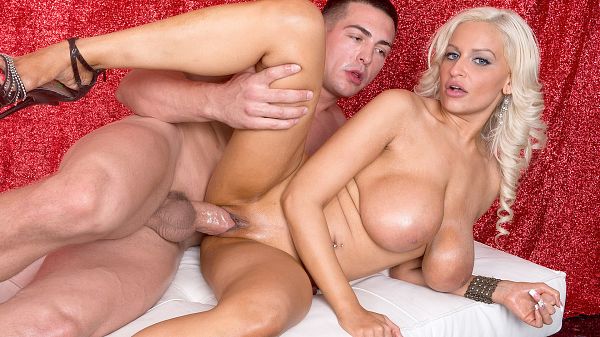 See More of Holly Brooks at PORNMEGALOAD.COM!