The Big Boob Shakedown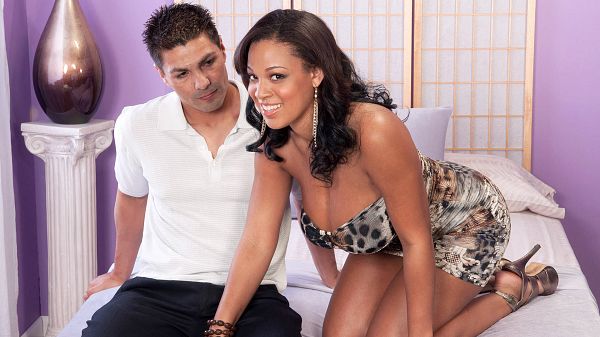 "I'm very naughty at times. I like to get my way a lot," said Natasha Dulce.
Brazilian-Cuban-American hottie Natasha is from Tampa, Florida, a city that SCORE editor and interviewer Dave accurately describes as being filled with strippers and swingers and other sexually driven people. Natasha used to strip at the famous 2001 Odyssey, a totally nude club with lap dancing and no liquor. She started dancing at 18. "I started looking for a job, and it took me like two weeks to think, 'Why don't I just start dancing?' and I started at a bikini bar. I told my parents I was a waitress."
Natasha developed early. She became an attention magnet.
"I mean you can't forget my tits. Nobody forgets about me. I don't remember ever being an A, B or C. I just jumped to a D-cup. I would feel weird whenever the teachers would stare at my boobs. I'd cross my arms across my chest or zip my jacket up. You really don't want your teacher looking at your boobs in high school. Maybe in college, but in high school, it was creepy."
See More of Natasha Dulce at PORNMEGALOAD.COM!