50 Shades of Milly Marks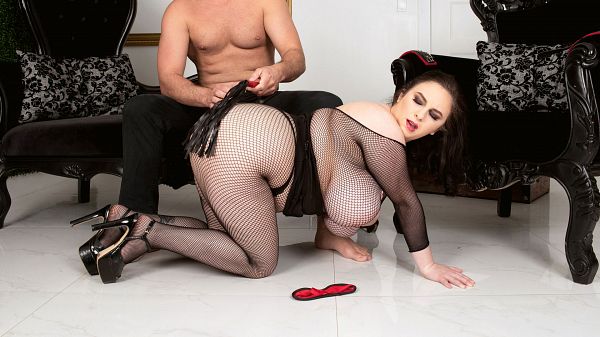 Milly Marks meets kinky dude Sean in a fetish session that leads to hot fucking. "Just don't leave any marks on the fine flesh of lovely Miss Marks," was the number-one rule. That sexy body should be handled with care.
Sean orders Milly to crawl over to where he's sitting. She's wearing a black fishnet body stocking and heels. He makes Milly play with her huge, beautiful boobs, then he manhandles her rack.
Kneeling while Sean stands, Milly sucks his cock hands-free and cups her tits so he can fuck her cleavage. Rock-hard from her sweet mouth and soft, luscious breasts, Sean bores into Milly's pussy and domination-fucks her hard any which way he wants, spanking her ass and squeezing her tits. Milly's boobs wobble and tremble when he's on top pounding the brunette stunner. It's 50 shades of Milly Marks, every shade a pleasure to enjoy.
See More of Milly Marks at MILLYMARKS.COM!