Hurray For Bollywood!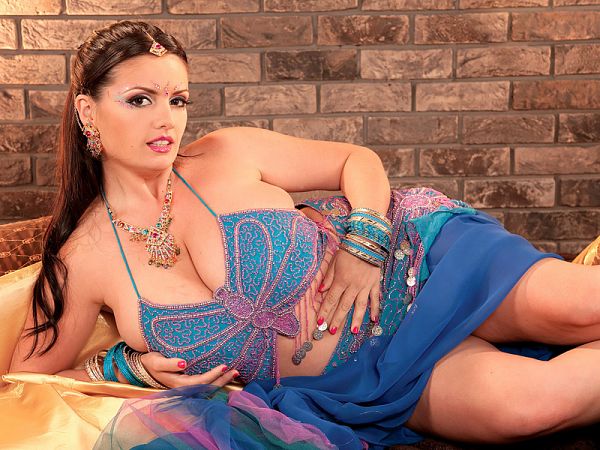 Arianna is Romanian, but today, she's taking us to Bollywood, center of film production in India. Betcha you didn't know they make big-tit jack videos in India, did you? Well, actually, this was filmed in Prague, Czech Republic, but you get the idea.
"One of the things I love about my new website is getting to dress up in different outfits and playing different roles," Arianna said. "I have never thought of myself as an Indian princess, but I like it."
We like it, too, especially when Arianna pops her tits out and starts tugging on her nipples. Hurray!
See More of Arianna Sinn at BUSTYARIANNA.COM!