Real Estate Agent With A Rack
Milly is the hottest real estate agent in Los Angeles. When it comes to big lots, big balconies, large frontage and boobage, Milly is the #1 agent to see. She can sell sand in the Kalahari desert. Here, we see Milly showing a property to a prospective home buyer.
As it turns out, the dude is not looking for a house. He'd heard about Milly and her awesome balcony and wanted to meet her. Instead of blowing her cool at the deadbeat, Miss Marks lets him bury his face between her enormous, soft tits. Since this is a no-sale, Milly decides to salvage the afternoon with a sex break.
Mr. No Sale can barely pull himself off Milly's golden globes and gives them a thorough sucking, which is only right. Milly reciprocates by sucking and drooling on his prick, tit-fucking it and taking it deep inside her sweet pussy. The sight of Milly grinding over and under, her breasts shaking and jiggling, is hotter than the LA real estate market.
Milly won't be selling this house today, but this guy will need to pay for a maid to clean up the mess he's made. It's impossible to not bust a nut for Milly.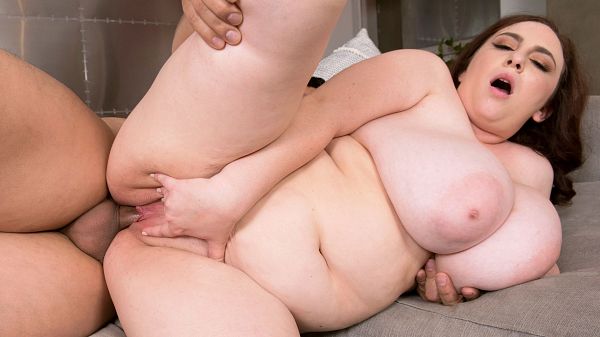 See More of Milly Marks at MILLYMARKS.COM!