Emmanuella Rossa: The Sensuous Sexbomb
Emmanuella Rossa: The Sensuous Sexbomb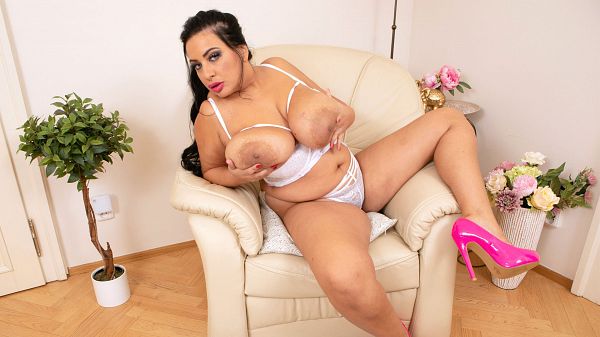 Brunette beauty Emanuella Rossa is a major sexbomb, and when she reveals her sensational and beautiful breasts in this video, you will go crazy. Emanuella's areolae are massive and she has the kind of curvaceous, spectacular body that inspires painters and sculptors. She is the breast-man's dream girl.
Emanuella has that special sultry look in her eyes that the great models have…wonder women like Alaura Grey, Molly Evans and Micky Bells. And when she gazes at you, it's an intense gaze that suggests "I am yours and you are mine." No wonder she excels at roleplaying the mistress fantasy.
Emanuella's in-your-face tit play in this video is up-close and can make the viewer boob drunk. Do not watch this video while operating a motor vehicle. She is a bra-fitter's greatest challenge.
See More of Emanuella Rossa at PORNMEGALOAD.COM!