Horny, sensual MILF Ola sucks and fucks a guy half her age
Horny, sensual MILF Ola sucks and fucks a guy half her age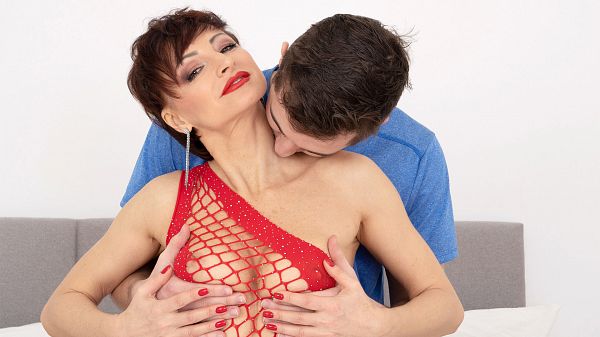 In her fucking debut, 45-year-old divorcee and mom Ola Ramona has her way with 22-year-old Chris, who's young enough to be her son. Ola told us she likes "tall men with huge cocks," and Chris fits the bill on both counts. As for Ola, we don't know how many girls his age Chris has fucked (probably a lot), but we're willing to bet none of them have a body as tight and right as Ola's. She's a redhead with sensual curves, nice, firm tits, a perfect ass and long legs, and here, she's showing it all off in a red, fishnet dress. Chris obviously enjoys eating her pussy, and we don't blame him. If we were with Ola, we'd do everything possible to make sure she was satisfied.
40Something: How does a man attract your attention?
Ola: With a smile and his charisma.
40Something: What kind of dates do you like?
Ola: I llke to be surprised. I like to go out dancing, too.
40Something: Would the people you know be surprised to see you here?
Ola: No. It would just confirm to them what they already know: that I am a horny MILF.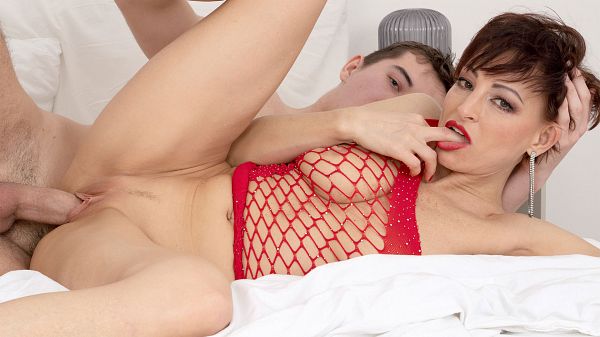 See More of Ola Ramona at PORNMEGALOAD.COM!