Slo-Mo Tits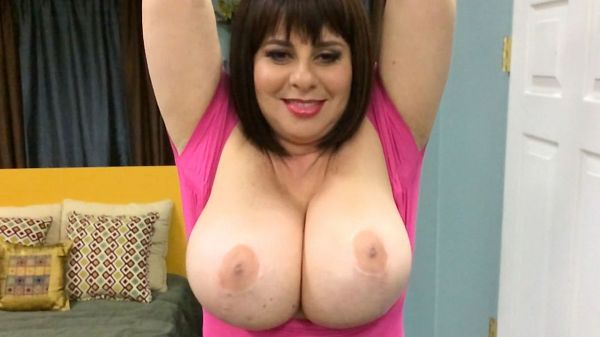 Surprisingly, we don't get many modeling applicants who work in adult shops or companies. Allysa Andrews used to work in a Key West porn shop. Marilyn White went from adult store salesgirl to dancer in a club that books zaftig babes. Violet Addams used to work in a porn store.
We say "surprisingly" because porn store employees usually check out the latest magazines and DVDs when the store's quiet. There has to be more than a small number of clerks with big tits who'd like to try out modeling. All of this means that if you ever buy a magazine or rent a DVD from a busty clerk, tell her to check out BeASCOREModel.com.
Kris worked in an adult specialty store selling everything, from riding crops to toys. The brunette curvette found our website herself and decided to go for it. (No guy ever told Kris to model in her birthday suit? Shame!) Kris measures her bustline, waist and hips, taping in at 42-34-43.
Kris talks tits and then treats the world to a couch dance, bouncing up and down on the sofa as the slo-mo cam captures every bounce and jiggle. Slo-mo is the best way to watch bouncing boobs, don't ya think?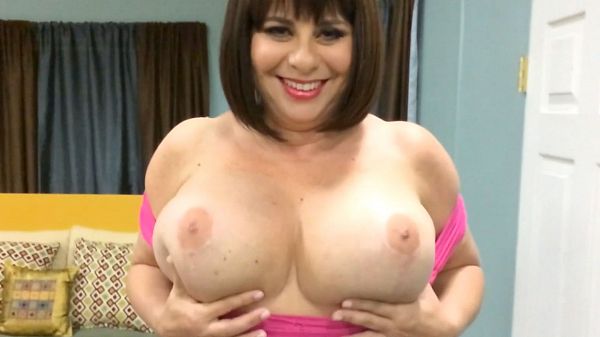 See More of Kris Kelly at PORNMEGALOAD.COM!