Taking a Chance for Big Tits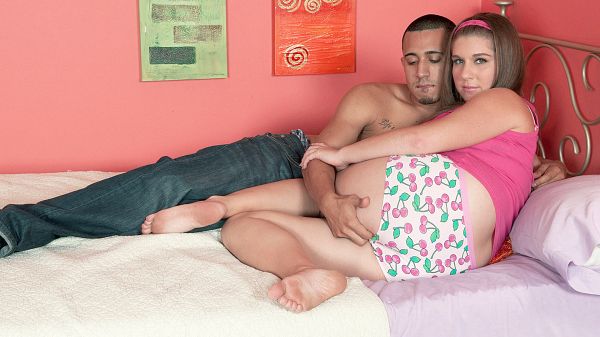 Voluptuous Girl Alex Chance is getting hot and heavy with her boyfriend in her bedroom when they hear a knock at the door. It's her father. She pushes her buddy away and makes him get under the bed so her dad won't find him and explode, ruining her chance to get laid tonight. Her father enters and tells Alex that he and her mom are going out to the movies. Yes, the pitfalls of moving back in with mom and dad. It's tough to find the privacy for making hump time.
As soon as Alex sees their car drive off, she eagerly gets her date off the floor and onto the mattress. She opens her dresser drawer and pulls out an assortment of Voluptuous magazines that she snuck out of her parents' room. So dad is a reader. Must be a horny guy. Alex wants to try some of the positions she's checked out in the mags. Now that's a great girlfriend.
Alex lays the mags out on the bed, opens them, and begins sucking her boyfriend's dick while she looks at the pictures. Her throat technique is very good. Clearly, Alex has been studying and practicing and it's paying off. After their screw, a facial is going to be her well-deserved reward for being so good, and it won't cost her friend a dime. Who needs to treat a girlfriend to a spa visit?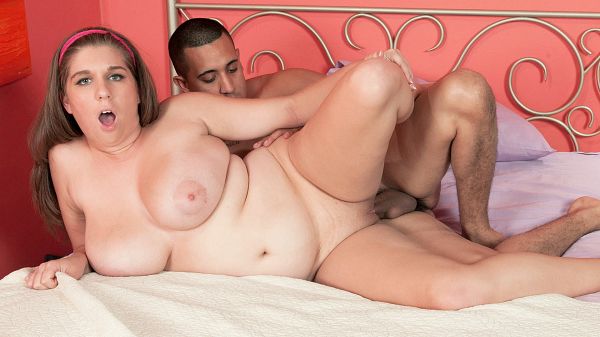 See More of Alex Chance at PORNMEGALOAD.COM!