Ola turns a dildo into the real thing. Just watch.
Ola turns a dildo into the real thing. Just watch.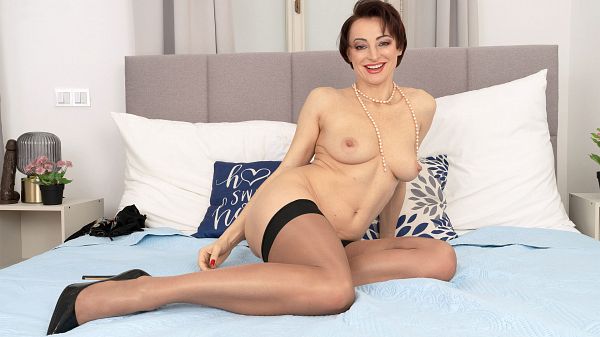 "A woman can't turn a dildo into the real thing," you say? Well, you might change your mind when you see Ola Ramona, a 45-year-old divorcee from Ukraine who's as sexy and sensual as any woman we've ever seen. Here, she's wearing sexy lingerie, stockings and heels, but the main prop is her dildo, which she touches and rubs and sucks on and fucks her pussy with like it's a real cock. It's as if that fuck toy turns into a flesh-and-blood cock right before our eyes. That's the power of Ola.
The language barrier kept us from finding out too much about Ola, but here's what we do know. She likes tall men with huge dicks. Her perfect day would include some spa time and some sex time. More of the latter, if you please. She enjoys running and going to the gym. She never wears panties, preferring easy access.
Does she masturbate? Watch her here. What do you think? The lady is a dildo virtuoso.
See More of Ola Ramona at PORNMEGALOAD.COM!