Joana Spreads the Bliss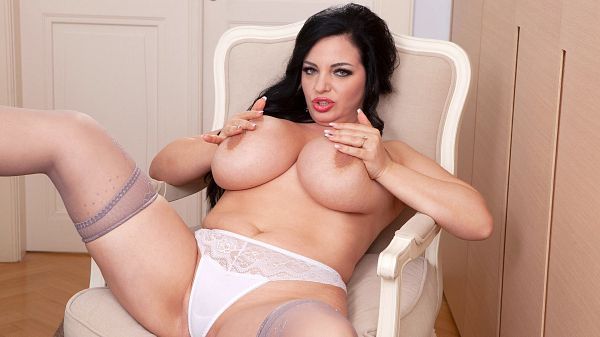 Making the world a better, more blissful place is the Romanian beauty Joana Bliss, a regular at SCORELAND since 2004. SCORE and Voluptuous Girls come and go, but like a good neighbor, Joana is always there. If she ran the world, it would become planet Bliss.
"Love is the most important thing in the world. Love each other and the rest is perfect," is Joana's peace and love philosophy. Even her voice is that of a total dream girl.
Seventeen years ago, a reader wrote, "Out of the many dream girls that I as a big breast lover think about constantly, Joana counts in my top five since the first time I saw her. She is, without a doubt, perfection. It's a shame you can't find ten more like her!"
If Joana had lived in the 1960s, she would have been a hippie girl with flowers in her hair, running through green fields, blissing everyone she met.
See More of Joana Bliss at JOANABLISS.COM!