DP Party For Anna Katz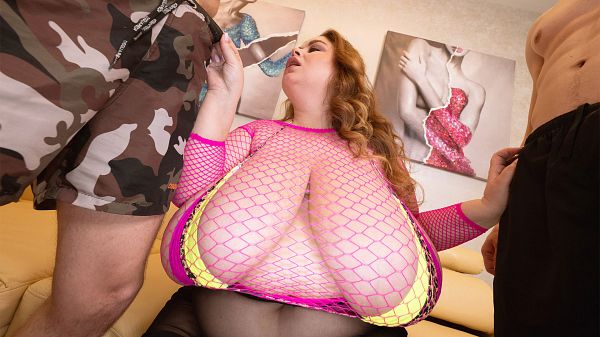 The indefatigable Anna Katz shows her super-wild side when she takes on two studs and fucks them to total exhaustion. The queen begins by sitting alone on her couch and rubbing, shaking and bouncing her gigantic tits while her fuck buddies flank her and wait for her royal command to join her.
A sex kitten in heat, Anna purrs as she feels their packages through their shorts. They fondle her massive breasts while she peeks down their shorts, her wide eyes signaling her approval. Taking their cocks in her hands, Anna pulls on their shafts and tastes each dick.
Each man takes a boob in his hands or mouth while she jerks them both. They help her take off her pink fishnet top, black skirt and bikini and put her back on her couch. One stud fucks Anna's tits. The other dude fills Anna's hot mouth.
It's spit-roast time for Anna now that this threesome is warmed-up. One man fucks her pussy from behind, the other fucks her face. They change out their threeway position when Anna rides one guy and sucks-off his bro as he stands in front of her. When Anna lets them know she's ready for her double penetration, they both mount her from behind, one cock for her pussy, the second dick for her ass.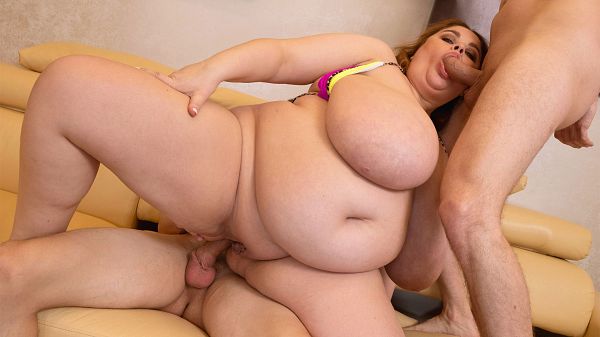 See More of Anna Katz at PORNMEGALOAD.COM!