Arianna the Voyeur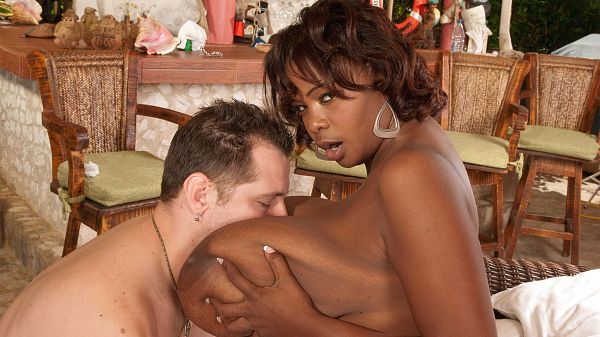 "Now I'm gonna watch you fuck him," big boob goddess Arianna Sinn says to tit queen of the Dominican Republic, Miosotis. Arianna makes it seem like a command not a request. Miosotis is eager to comply. She needs cock inside her, too, after seeing Arianna get fucked by Shane. Mio stood just inches away as her friend was grinding her hips with Shane's rod inside her pussy. Mio doesn't want to be left out of the hot fun.
Just like Mio did with her, Arianna stands by as Mio sucks off John. It is a supernatural sight. Mio's tits are so gigantic, they rest on her thighs in a sitting position. It is supremely unearthly.
Arianna can't help but reach out and touch Mio's tits while she is busy sucking John. Mio holds her tits by the nipples while John is tit-fucking Mio. This is rarely seen. Most girls hold their tits by the sides while they are being boob-banged. But Mio is not most girls. While John is tit-fucking Mio (an unbelievable sight), Arianna takes his dick out of Mio's cleavage and kisses the head. She spits on his cock, a non-verbal signal for him to begin fucking Mio. A smile appears on Arianna's face as she sits on a bar stool and watches them do the Mammary Mambo.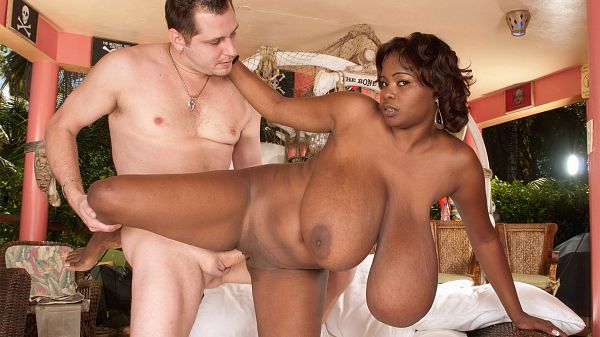 See More of Arianna Sinn at PORNMEGALOAD.COM!