Andi Peacock Brings Sexy Wife Energy
Andi Peacock Brings Sexy Wife Energy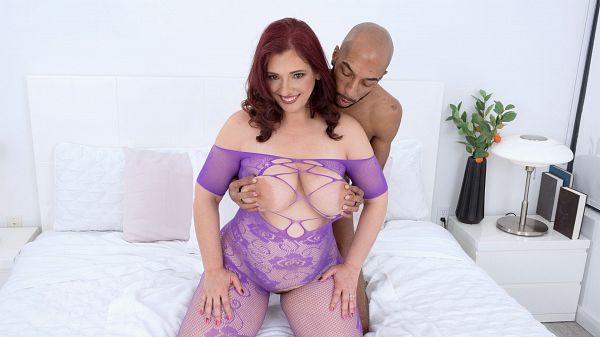 John Long is reading in the bedroom when Andi Peacock interrupts him to show off her curves and big tits. Andi has sexy wife energy. She's bought a hot body suit for the occasion. Andi wants A) attention B) big dick in her pussy, between her big tits and down her throat and C) a load of man-juice. What Andi wants, she gets.
XLGirls: Andi, who licks pussy better, men or women?
Andi Peacock: People who enjoy the taste of it.
XLGirls: Great answer. What kind of guys do you prefer to shoot scenes with?
Andi Peacock: Clean, well-groomed, hair both on his body and head. Nice smile, good teeth and in good physical shape. I like a large dick, preferably seven to eight inches or more and with some girth to it.
XLGirls: How different is it shooting a SCORE Group video compared to your own scenes?
Andi Peacock: For me it's pretty similar except, maybe, coming up with lines to say for the scene right on the spot. In my own scenes, I usually have some time prior to the shoot to prepare what I will say so I don't stumble on my words. We do photos and pick out outfits. I do my own hair and make-up.
XLGirls: When you do one of our videos, do you have a conversation about the scene before the shoot?
Andi Peacock: A little bit with the photographer and the costar.
XLGirls: What sex positions have you seen or read about that you haven't done but would like to try? What about with two guys?
Andi Peacock: There's none that I can think of, but I'm always up for trying something new. I would like to have two guys DVP [double vagina penetration] me again. I haven't done that in a long time and would love to have that again.
XLGirls: Thank you, Andi.
See More of Andi Peacock at PORNMEGALOAD.COM!