Milly Misbehaves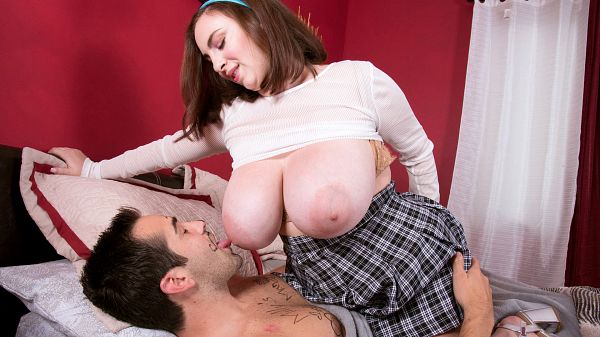 Milly is feeling mischievous, so she calls her girlfriend and tells her what she's going to do to Donnie in the bedroom. She's got a marker in her hand, and before Donnie knows it, she's drawn all over his face and sent the photo to her girlfriend.
Donnie takes one look at Milly in her little coed outfit with her blouse pulled up over her boob-packed bra and he's hooked. She dangles her massive tits in his face and reaches under the bedsheet to take his cock in her dainty hand.
Milly gives a hot blow job that he, you and we dream of. She wraps her big jugs around his cock and rubs away. Eager to fuck, Milly mounts Donnie and opens wide for his cock. Horny cowgirl riding alternates with more tit-screwing, doggie and missionary fucking until Donnie jerks a load all over Milly's twin treasures.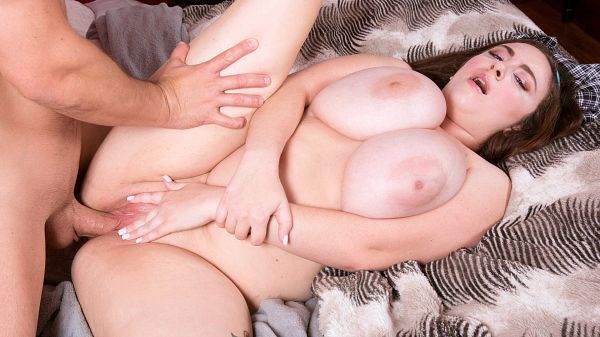 See More of Milly Marks at MILLYMARKS.COM!