Petite MILF Gigi Dior fucks her pussy with a not-so-petite toy
Petite MILF Gigi Dior fucks her pussy with a not-so-petite toy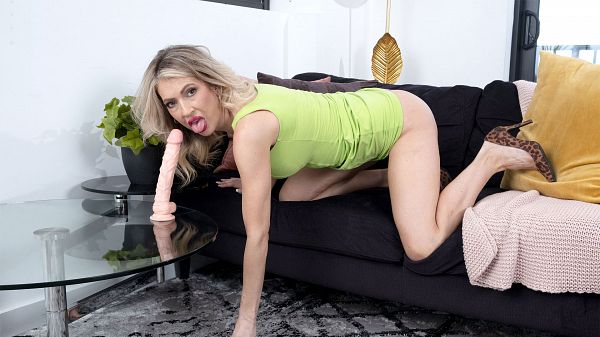 Gigi Dior is not a big lady. She's 5'6″ tall and weighs only 118 pounds. But that's a mighty large toy she's fucking her pussy with today. Judging by how loud she's cumming, she's clearly enjoying it.
"I often masturbate on my cam shows for my fans, and if it's been a while, I will snuggle up with my favorite toy and get into it, then usually I fall sound asleep," Gigi said.
Here, this divorcee and mom from New Jersey is waking up the neighbors.
Gigi has done a lot of stuff in her 41 years. She's worked in department stores, grocery stores, tanning salons, gyms and doctors offices. She's been a realtor and a marketer. But she's never done anything she enjoys more than this. That's because it isn't work. Cumming is definitely not work.
"I love cuckolding and humiliation," Gigi said. "I was always quiet and shy, but once people started asking me to do both of those, they just came naturally. I really get into them. I also love dirty talk during sex in my personal life. Sometimes I start dirty-talking to the guy I'm with and he just blows. It's like a superpower. I also love having sex outdoors and in risky public settings. The thrill of it just makes my clit throb.
"I fantasized a lot when I was in my first marriage. That was a sexless marriage, and I wanted more. I would see a handsome guy in a grocery store walk by and wonder what kind of underwear he had on. I would imagine how he would feel pushing into me for the first time. I don't fantasize as much these days because I am more vocal and have fulfilled most of my wants and desires."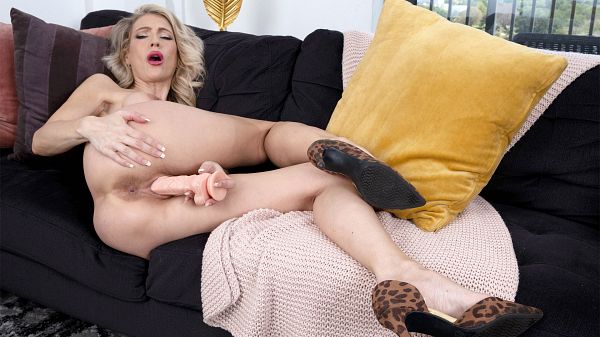 See More of Gigi Dior at PORNMEGALOAD.COM!