Tanya Virago: The Pleasure Is All Hers
Tanya Virago: The Pleasure Is All Hers
Slim, stacked and super-busty Tanya Virago does a strip and spread show, pleasuring herself with a vibrator and her fingers and caressing her huge tits. We have a stage-side seat to Tanya's erotic moves in this video. Over the years, we've found that many European sex stars have a welcoming personality. Tanya was happy to engage in a SCORE interview.
SCORELAND: Did you watch porn or look at adult material before you became a model? What kinds of material, if yes?
Tanya Virago: Of course, I watched a lot. I used to watch different porn movies and look at candid photos of different models. I think it gave me the confidence that I could be a good actress.
SCORELAND: Did you read about European adult entertainment before making your decision to enter it?
Tanya Virago: I can't say for sure whether I read about it, but I definitely remember that I looked through magazines and the Internet where there was information about some events. It attracted me a lot.
SCORELAND: Do you attend European adult entertainment expos such as Venus in Berlin?
Tanya Virago: Definitely, yes. Since after the pandemic, I have been to both exhibitions and I am very happy that performers can attend such events, and I am one of them.
SCORELAND: Are there any female performers you'd like to do a girl-girl or boy-girl-girl scene with?
Tanya Virago: Of course there are. I would love to work with such stars as Barbie Nicole, Katy Ann and Victoria Lobov.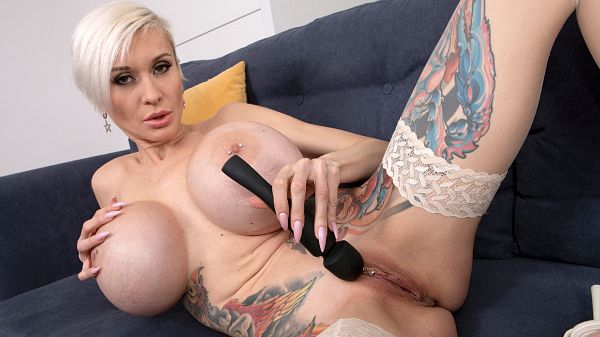 See More of Tanya Virago at PORNMEGALOAD.COM!