A new Swiss MILF with big tits
A new Swiss MILF with big tits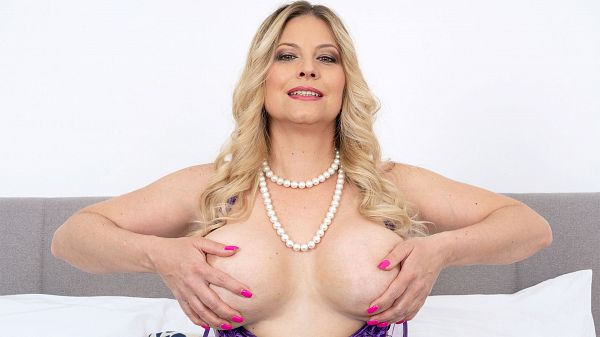 When we asked Cheyenne Duvallon, a 41-year-old cougar from Switzerland, if the people she knows would be surprised to see her here, she said, "Yes! My colleagues and family are sure that I am a serious and strict girl who wants a serious career, but I am not like that."
So, what is she like? Well, she's a sexy blonde with big tits who's very happy to show off her body and fuck her pussy with a dildo for all the world to see. And next, she's going to get her sweet ass fucked by a guy who's young enough to be her son. She is a swinger who has done DPs with her swinger mates and is also a nudist.
Her sexual fantasies?
"A big gangbang and an evening between beautiful women which becomes a sensual and sexual night in a chalet or spa."
Sounds romantic. And kinda naughty.
She used to be a lifeguard. She enjoys riding motorcycles and discovering beautiful places. She's into nature, Latin and ballroom dancing, swimming and going on hikes in the Alps. She has a beautiful pair of hills on her chest.
"I like to show my assets without shocking," Cheyenne said. "I'm almost always in heels."
She rocks the look.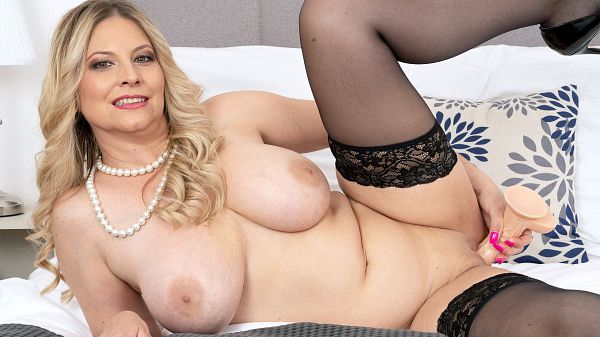 See More of Cheyenne Duvallon at PORNMEGALOAD.COM!