Deep Inside Sofia Deluxe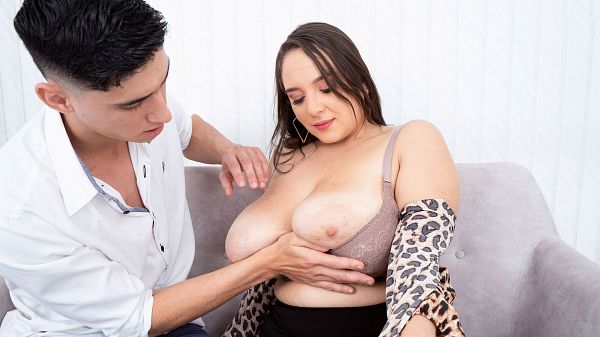 Looking sexier and more beautiful than ever, curvy Sofia Deluxe wants us to watch her enjoy a dick-down with a new friend. When we first met Sofia, she only wanted to fly solo. Because she's a combination of innocent-looking yet so hot-looking, with a pretty face, great, big tits and a sweet body, we were down with whatever Sofia wanted to do on-camera.
When Sofia said she was ready for sex on-camera, XLGirls was ready. Sofia is not a passive girl when she's with a guy, as this scene shows. She was eager for cock and went for it with a yearning look in her eyes. Patience will always be a virtue, especially with babes that look like Sofia.
XLGirls: You're very horny in this scene.
Sofia: Getting horny is very easy! Watching a porn movie with my man makes me very horny. I like to experiment and do new things. That makes me feel very sexy. If the guy is cute, intelligent, a good person and makes rich love, that satisfies me. I enjoy having a lot of attention on my breasts, having them rubbed and squeezed, sucked, kissed and licked. I liked it when Connor put his cock between my breasts. I looked up at him and the look in my eyes told him it was time to fuck me. I didn't look at the photographer when he and I were kissing and he was playing with my breasts, but I looked at the camera when I gave Connor a blow job and when he was fucking me. I found it exciting to be watched.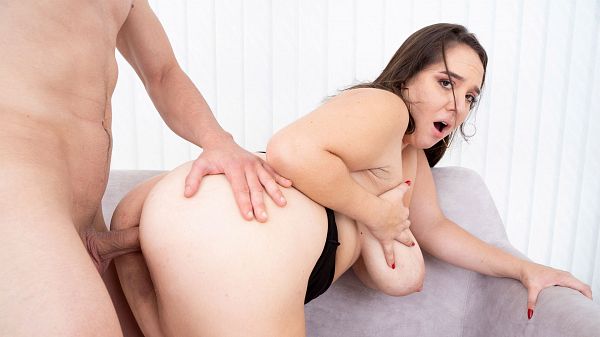 See More of Sofia Deluxe at PORNMEGALOAD.COM!