Oil Massaging Kira Liv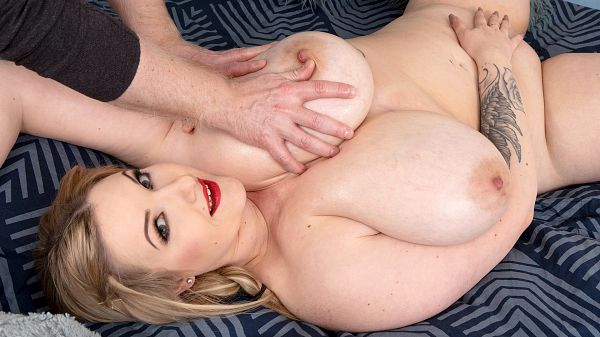 The reason why man has hands? Kira Liv.
How's that for an answer?
Kira Liv arrives dressed in a hot red Latex dress, low-cut to draw the eyes to her incredibly deep cleavage. She slowly and tantalizingly stripteases to her red panties, and then they're tossed away also. Feed your need for super-natural boobs, and be careful not to short-circuit your brain with boob overload because she has the same effect as being hit by a lightning bolt.
With a smile, Kira oils her miraculous mams and comes over to you so you can lend her a helping, slippery hand. Realistically, you could do this for Kira for hours or until your fingers stiffen.
Kira lives in Germany and became an absolute sensation when she began modeling. She makes her Voluptuous magazine debut as the covergirl of Volume 30 Number 1.
See More of Kira Liv at PORNMEGALOAD.COM!