Big-titted Swiss MILF Cheyenne toys her pussy
Big-titted Swiss MILF Cheyenne toys her pussy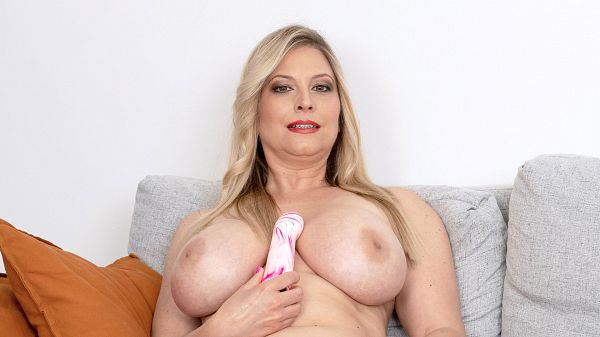 In her return to 40SomethingMag.com, Cheyenne Duvallon, a 41-year-old cougar from Switzerland, is horny. We kinda expected that. This beautiful blonde wastes very little time before she shows off her big tits, then she fingers her pussy and takes out one of her favorite toys. She uses it on her pussy and cums a lot. But the next time you see her, Ms. Duvallon will have a cock in her mouth, pussy and butthole.
"My ass is made for anal," she said. "Anal orgasms are so delicious."
Cheyenne is delicious, and believe it or not, she's shy. Yeah, she told us so.
"I prefer a man to make the first move to be sure he really wants me."
We doubt she ever has to really wonder about that. And Cheyenne told us she has sex several times a week, so, obviously, a lot of guys want her.
"I like being seduced and let go," she said in her sexy accent. "I once had sex with a man in his office and in his car."
And in her ass? Cheyenne's smile when we asked that question told us the answer.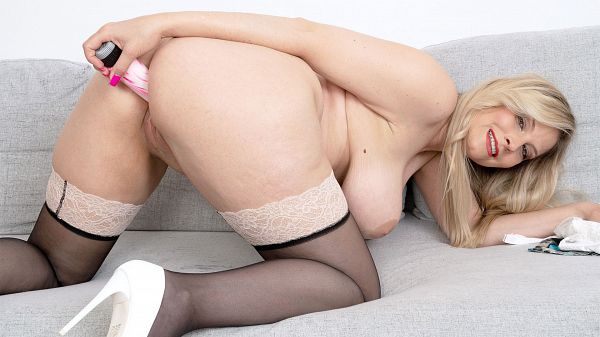 See More of Cheyenne Duvallon at PORNMEGALOAD.COM!