The view is of tits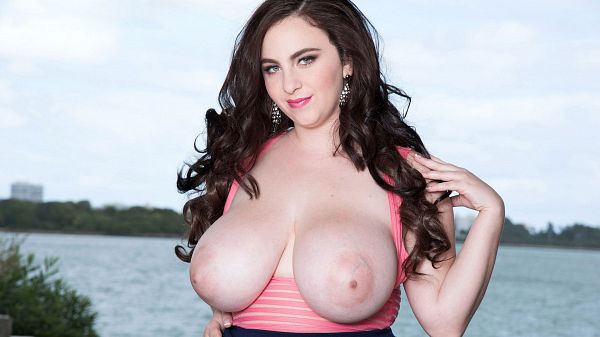 There are girls and then there are super-hot, beautiful, big-boobed girls who make a guy freeze at the sight of them. Milly is at the top of that second group. There may be some scenic sights behind Milly in this scene, but who cares? The view is all about young Milly and her twin peaks.
"I love when a guy just watches me play with myself," she said. "I love to tease, but then you knew that. I feel sexy when I make strong eye contact with someone I'm attracted to. I'm told I have bedroom eyes all the time. I can usually tell just by eye contact if someone is interested or not. If a guy wants to meet me, he should be willing to do whatever it takes to sweep me off my feet."
So, if Milly, who's very sexual, spots someone who catches her attention, what does she do?
"I'll most likely try to make eye contact and then go from there if I get a good vibe. I have no problem with making the first move."
We talked to Milly about a subject close to her heart. Bras.
SCORELAND: Milly, what are some of your favorite bra brands?
Milly: My favorite bras are the ones that fit me comfortably, which are hard to find! I don't have much loyalty to one exact brand just yet. I'm working on finding one.
SCORELAND: Do you like wired, sports, pushup, T-shirts?
Milly: I love a nice T-shirt bra because they're so cozy and work as a nice supportive hammock for my big boobs.
SCORELAND: Do you buy them in stores or online?
Milly: I don't like buying bras online because I know it probably won't fit me right. Instead, I shop at Nordstrom, which is the only department store that carries sizes big enough for me. My boobs recently got bigger, and so I went over there in search of some J-cups, and I did have some luck!
SCORELAND: Do you sleep with a bra on?
Milly: Mostly yes. Sometimes I go without.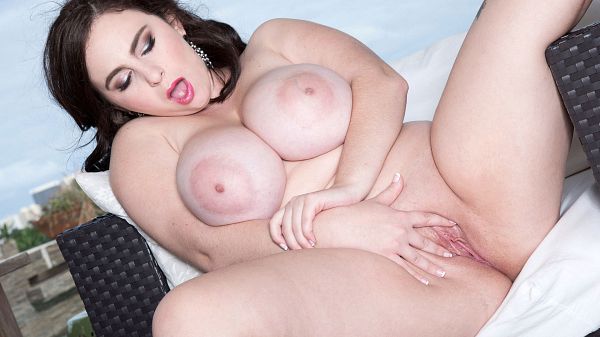 See More of Milly Marks at MILLYMARKS.COM!