Angela gets hammered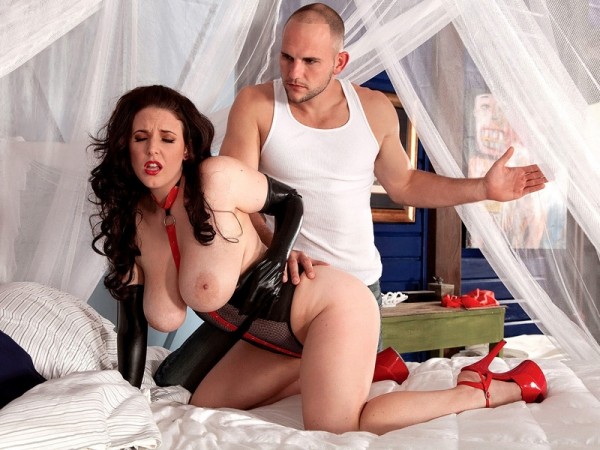 Fasten your seat belts and get ready for a slide inside Australia. It's going to be a wild ride. We know Angela White's sex drive is the female equivalent of a Ferrari F140's V12 engine. We know she bangs and she bangs hard. We know she's hot with the cock, but until this scene, that's a sight no video camera had ever recorded. We know how horny Angela is nipple-to-nipple with other SCORE Girls such as Brandy Talore, Christy Marks and Cherry Brady. Their scenes have been replayed many times on countless screens. This is the girl who told us in 2004 that she had a XXX centerfold picture of Orsolya from January '03 SCORE taped on her bedroom wall.
Until this scene, everyone could only imagine in the movie theaters of our minds what she would look like with cock in her saucy mouth and plunging into her pretty pussy. Many of us predicted Angela would graduate university, get a nine-to-five job, get married and stop modeling. But then she suddenly contacted the SCORE Studio with an offer we couldn't refuse. The power of Angela won again.
"I think there's going to be mixed reaction," Angela admitted about this first-time boy-girl experience. "I think some fans will say, 'Finally!' I think other fans are going to be disappointed, actually, that I'm doing it. A lot of my fans write to me and say that I'm like this pure, angelic creature that they just want to hold. But, actually, they don't know me! 'Cause I'm nasty! Sorry! But I still love you.
"I really wanna do this and it's gonna be fun, so don't hold it against me. I wanna do this. It's for me. It's for everyone. It's all good!"
So, this is it. The "bad" good girl finally goes bad and lives out her wet dream of full-sexxx in front of the SCORE lens after eight years of camera-celibacy. As for the stunt cock in this scene, Angela might even ruin him for all the other girls he'll fuck. How can they match her heat? Are all Australian girls as horny as Angela? If they are, pack your bags.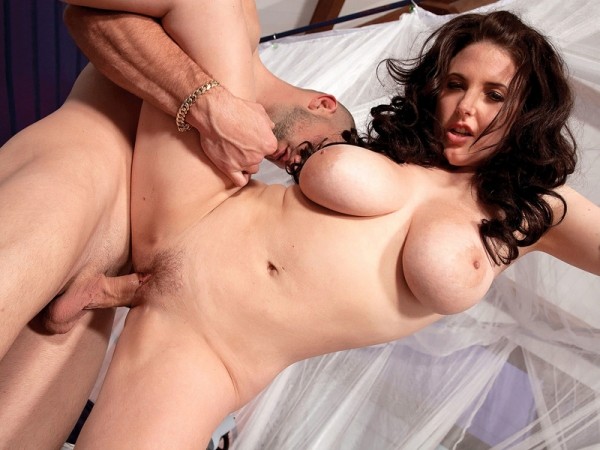 See More of Angela White at BIGTITANGELAWHITE.COM!