Kim Velez Likes It Like That At SCORELAND
Kim Velez Likes It Like That At SCORELAND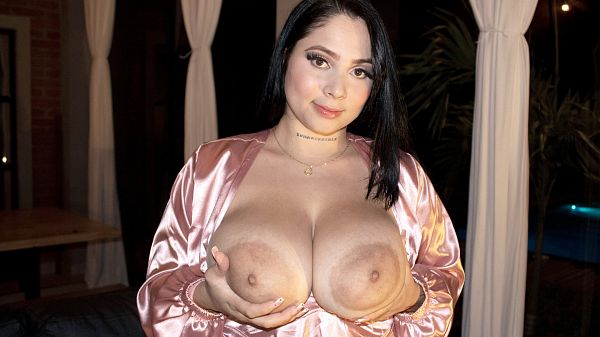 The irresistible Kim Velez greets you when you arrive at her house. Under that satin dress is paradise in female form. You think back to Kim's SCORELAND scene with Sofia Damon and how much the camera loves every curve, her beautiful face and big natural tits.
"How was work?" Kim asks. "I was looking forward to seeing you. Look at the dress I bought. Do you like it? Look at my new heels." Kim points her pretty toes in your direction. Every inch of this girl is luscious.
"Look. I am not wearing a bra," Kim says, swinging her breasts from side-to-side. "This will make it easier to take off. Do you like my boobs? Did you miss them? I know you missed me a lot."
Kim opens her dress and does the dance of the big tits. Swinging them up, swinging them down. Follow her bouncing boobs. They're hypnotizing. Kim takes off her dress, throws it to the side and turns around to show her juicy cheeks. She slaps her ass loudly. That booty is ripe for a spanking. Kim pulls down her black thong panties, leaving her high heels on and fingers her pussy.
Getting back to her titty dance, this time in slow motion, Kim slaps, claps, dangles, swings and thrusts her gorgeous tits in your face. Her fingers move back to her pussy. She is ready to cum.
"Do you like how I masturbate for you? I know you like it. I'm so wet. Look at my pussy. I'm going to cum. Listen to how wet it is. You like it like that?"
Yeah, baby. We like it like that.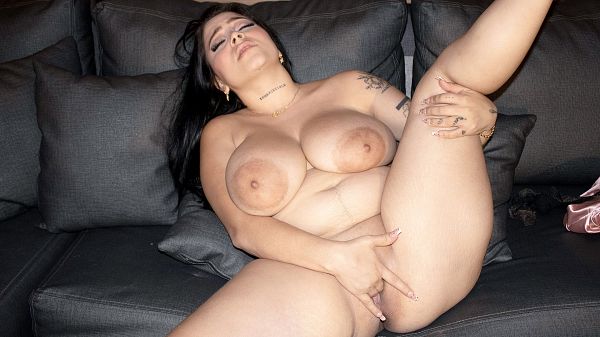 See More of Kim Velez at PORNMEGALOAD.COM!