Wet and Warmed Up
Sabrina can't ignore the tingle between her legs any longer. Her boyfriend is coming over soon, but she can't wait. She needs to get off now. Her pink nipples crave a gentle touch, so she stimulates them with her pencil. Squeezing her perfect hand-cup-sized tits together gets her nips even stiffer. Now Sabrina is naked with the exception of her panties. She drags her pencil across the crotch panel of her cotton panties, teasing her clit. She also teases us a bit, getting on all fours and pulling her panties into her ass crack, a peek of her puckered butthole sneaking out the side.
Finally Sabrina delivers the full reveal: her meaty lips spread in all their glory, pink hole glistening, and her starfish playfully winking. She drives her fingers between her ample folds and straight to her G-spot, where she drills herself till she cums. At least Sabrina will be wet and warmed up when her boyfriend gets there.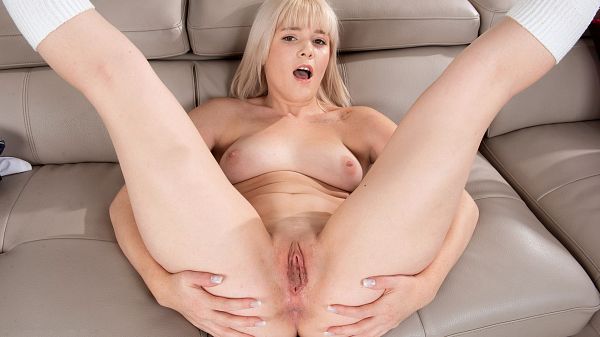 See More of Sabrina Snow at PORNMEGALOAD.COM!