Laundry Voyeur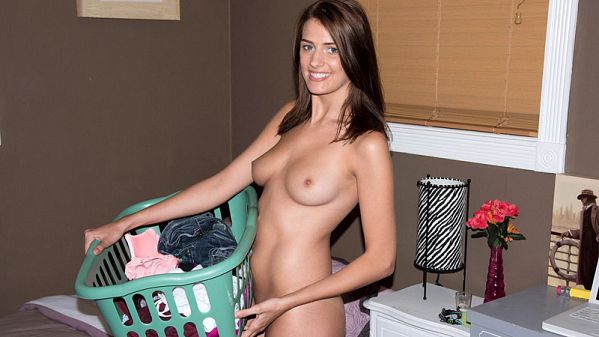 You fucking pervert. You love spying on girls masturbating, don't you? Well, you fucking sicko, you're in luck. We love that shit, too!
Today we've got Debbie, a hot, young thing who thinks she's all alone while putting away her laundry. She doesn't notice you in the corner, cock in hand. You watch her as she gets horny enough to lie down and finger her pussy.
Debbie is 20 years old. She's 5'7″ tall and weighs right around 130 pounds. She lives in Tennessee and can cum multiple times in just a matter of minutes. This video is proof of that last fact.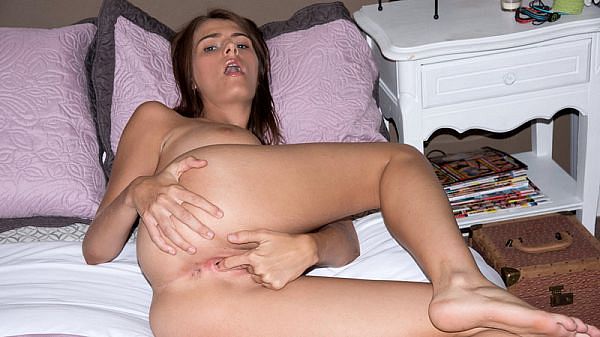 See More of Debbie Clark at PORNMEGALOAD.COM!