Anna Katz: Titty Titty Bang Bang
Anna Katz: Titty Titty Bang Bang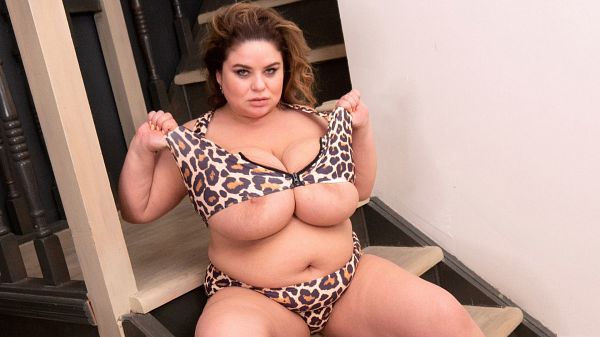 Anna Katz's huge breasts bang your eyes. That may sound unusual but it's true. Anna's tits like to bang male eyes. When she takes off her top, her nipples bang your eyes. Her tits also open all doors. She's been driving XLGirls members crazy with the heat since she debuted.
Pretty Anna walks down the staircase to welcome you. You're back home and having a snack and a drink but you're not going to finish it. Anna has other ideas.
She watches your every move with sexy eyes and a lusty smile on her lips. It's easy for Anna to seduce you. She enjoys her power. When she leans over the table, her massive breasts fall out of her low-cut dress. You reach out to touch her nipples. They feel so soft and heavy.
You claim to be tired and beg off. This is just a tease and denial game. Anna's not the type to take no for an answer and you know it. She walks up the stairs and returns, trading in her dress for a sexy leopard two-piece. Anna wants cock in her mouth and wedged between her boobs and she's going to get what she wants.
Anna kneels on the floor in front of your chair, her tits for the taking, there for your enjoyment. She unzips the front of her halter top and her spectacular boobs fill the screen. Leaning forward, Anna sucks on your bloated balls and cock. She makes licking and lip-smacking sounds. She stares into your eyes as she goes all the way down on your shaft, making it disappear in her throat.
You very thoughtfully lift up one massive breast, and then the other so she can self-suck her nipples. Anna goes back to sucking your dick and teases you with her eyes. She wedges your cock between her deep cleavage so she can give you a blow job while she's tit-banging you. It's an awesome sight. Anna sucks and tit-fucks, sucks and tit-fucks, and strokes and jacks your dick in one of the all-time greatest, bustiest titty titty bang bangs ever. Anna won't stop until she's completely drained you of your precious bodily fluids. Now you're both satisfied.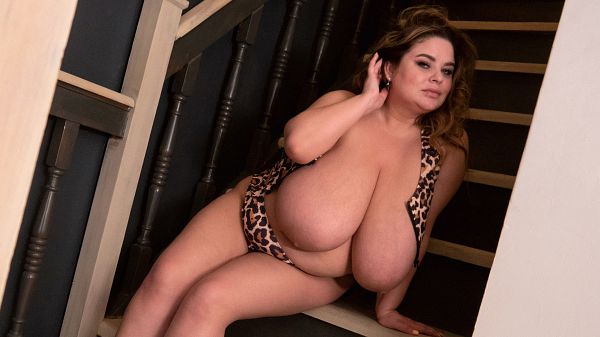 See More of Anna Katz at PORNMEGALOAD.COM!