Angela's first on-camera BJ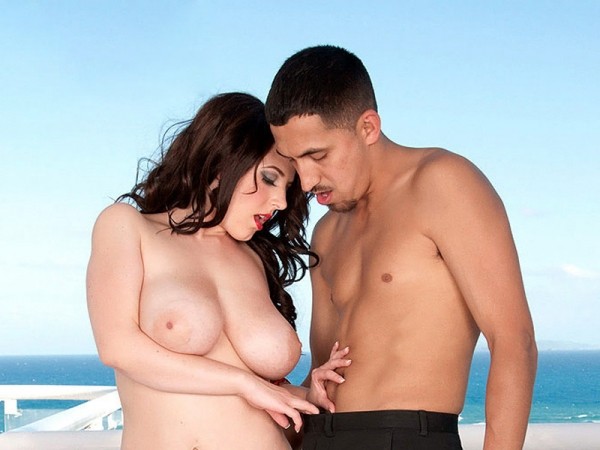 This was the big one, Angela's first taste of guy-sausage with the SCORE cameras rolling. She made her decision. Eight years of fantastic modeling, including memorable encounters with other equally amazing busty SCORE and Voluptuous Girls, have led to this milestone in Angela's life.
Angela is dressed in a tight, green tank top and tight jeans. She'd look awesome starting off in that outfit, but she wants to wear something hotter, sexier and tighter. Something that spells out sex in flashing neon letters. Something that signals the sea change in her personal direction. She chooses red, the eternal color of flagrant sex, eroticism and carnality, no matter the country. This not only transforms her appearance, it energizes her already-charged sexual batteries. Angela is a hot girl under any circumstance but now she's feeling hotter.
Everything in life when it comes to sex is a matter of TOP. Timing. Opportunity. Place. The TOP for Angela is now in this Caribbean paradise. Everything has jelled now for Angela to begin her first cock-sucking session. Her energy has been channeled into pleasing cock with her mouth and throat. Eight years of thinking and daydreaming about sucking and licking a dick on-video, making her partner drop his load into her waiting mouth, has come true.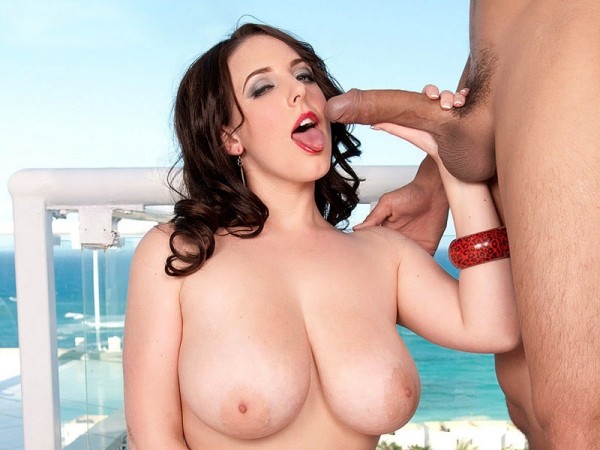 See More of Angela White at BIGTITANGELAWHITE.COM!