Sweet Honeypot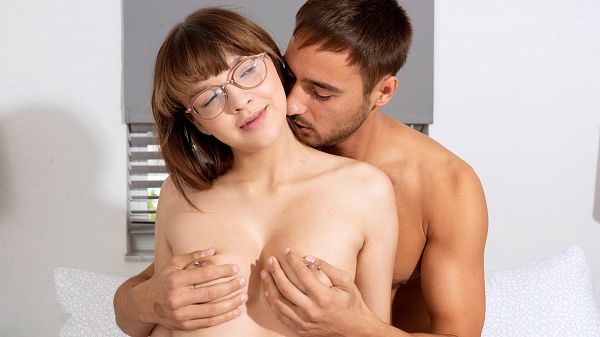 Job: Student; Age: 20; Birthdate: January 17; Height: 5'3″; Weight: 118 pounds; Bra Size: 34C; Panties: Lace; Anal: Licking is cool; BJs: Swallow; Masturbate: I love doing it; Lives: Miami, Florida.
Honey is bright and bushy-tailed and ready to show off her big pierced tits and get her hairy pussy plowed! "I'm super excited to take on a big one," she blushed before her fuck scene started. "I'm not usually a size queen, but sometimes I just crave a thick cock."
There's no hiding the fact that Honey looks young. "It kinda sucks, though," she said. "I'm attracted to older guys, but it's hard to get them to pay attention to me. But one time, I picked up this guy in his 40s and rented a hotel room for us to fuck in. A few months later, I walked into my freshman economics classroom and he was the professor!
"I don't mind waxing or shaving my pussy, but it's not my favorite thing to do. I like having a little bit of hair down there. I've gone down on girls with bushes, and it's kind of awesome how you can smell their shampoo while you're sucking their clit. I imagine it's the same thing for guys. I don't like hairless men for exactly the same reason."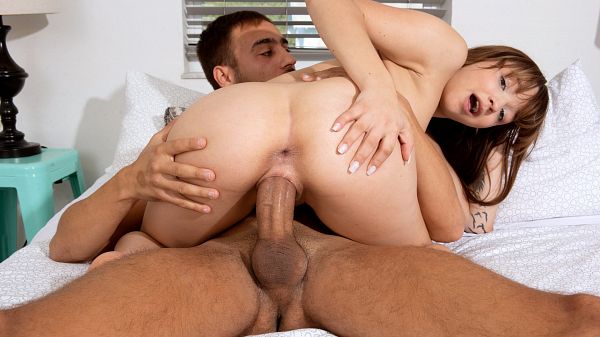 See More of Honey Hayes at PORNMEGALOAD.COM!