Isa Gomez: Heavy Hooters & A Creamy Pussy
Isa Gomez: Heavy Hooters & A Creamy Pussy
XLGirls now heads to Colombia, home of pretty Isa Gomez and other thickalicious, tasty Latinas who have found success by using their natural resources. We're happy to have Isa back at XLGirls to enjoy her heavy-hanging tits, plush curves and big, wide smile.
Wearing a tight mini-skirt and a shoulderless blouse, Isa greets us in front of her bed where she will be doing her big tit and very creamy pussy show.
"Hi, guys, how are you? I am Isa Gómez. I am here to tell you many things. I want to let you know of many new changes that I have made. The first thing I want to tell you is that right now I'm taking care of myself a little more for you because I know that you love to see me.
"You love to enjoy my body and I love sharing it with you. I hope you enjoy everything I'm doing. My favorite thing about my body, as I have always said, is my big boobs. I love being the bustiest girl in my family. I think I've been very, very, very privileged to have the biggest boobs in my family and I'm lovin' it."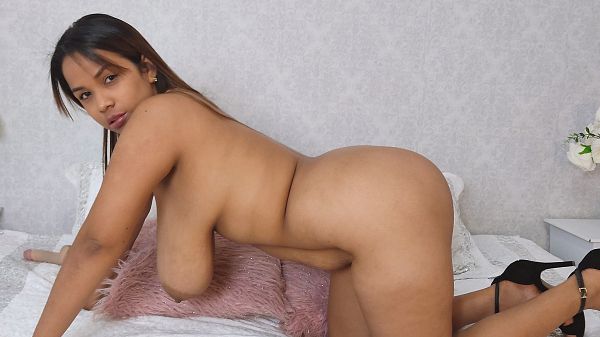 See More of Isa Gomez at PORNMEGALOAD.COM!