A BBC Is In Bailey Santanna's Ass
A BBC Is In Bailey Santanna's Ass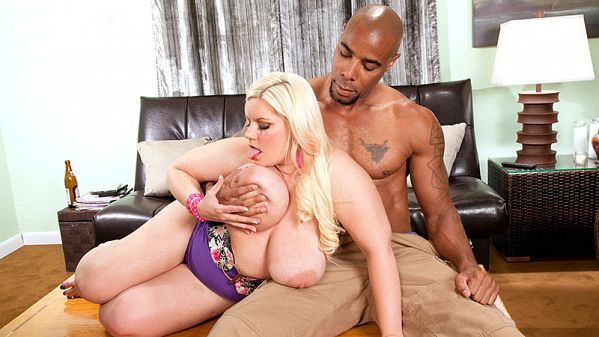 Bailey Santanna is a girl who doesn't play games when she wants to fuck.
Bailey knocks on the door of a dude who is chilling out at home watching TV. She introduces herself and tells him that she's locked herself out of her apartment. Can she use his telephone to call a locksmith? No problem! He checks her out while she's calling and admires her big booty and big tits. The locksmith won't be here for an hour so Bailey asks if she can hang out in the apartment while she waits.
They make small talk while they examine and mind-fuck each other. Bailey could use some big cock. Her mouth waters for it. Her neighbor finds Bailey compliant and willing to let him play with her fat tits. What better way to pass the time?
Creamy and pale Bailey sucks on his stiff, black rod and they start fucking on the couch. She hopes the locksmith will be late so her new friend can slide into her asshole and fuck it. According to Bailey, he's got the right tool to open any chick's backdoor.
See More of Bailey Santanna at PORNMEGALOAD.COM!