Anastasia Doll: Bubbles, Boobs & Beyond
Anastasia Doll: Bubbles, Boobs & Beyond
Along with her many titillating talents and sizzling skills, Anastasia Doll has a way of taking showers that elevates them from the usual boobs-and-bubbles scenario and turns the bathroom into a steam room.
Before Anastasia enters the glass-enclosed shower, she does a sexy strip-dance in front of a mirror. After wetting down and soaping up in the shower, Anastasia sticks one of her huge suction-cup dildos to the shower tiles at mouth level and sucks on it standing up.
Anastasia pulls it off the wall, sucks on it some more, sticks it between her huge tits and cums hard by fucking her pussy on the shower floor. Now ready to start her day, Anastasia wraps her beautiful body in a towel and heads off to the bedroom to get dressed. You can bet it will be in something short, tight and low-cut.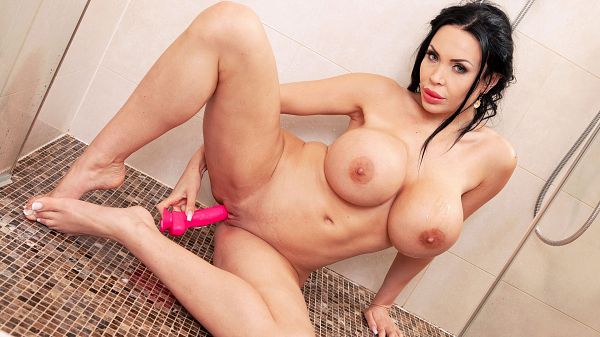 See More of Anastasia Doll at PORNMEGALOAD.COM!