Mandy Monroe: toy time then cock time
Mandy Monroe: toy time then cock time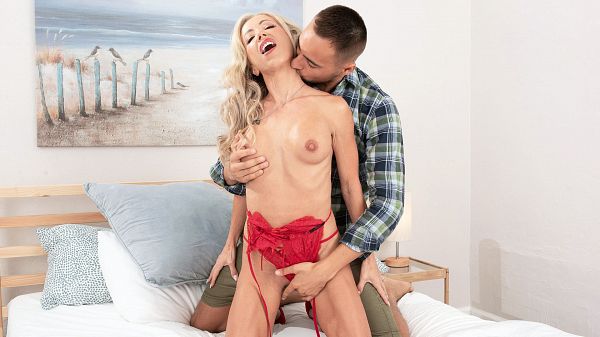 What do you do when a hot MILF with a dildo in her pussy, another in her ass and one in her mouth asks you (after she takes the dildo out of her mouth, of course), "Would you like to help me out?"
Stupid question! You help her out! You replace one of the toys with your tongue and then you replace one with your cock. And then you fuck her pussy and asshole, especially when that MILF is Mandy Monroe, a 51-year-old wife and mom whose body is as tight as can be.
Possible highlight of many highlights: At 23:27, he takes his cock out of her ass, Mandy licks his balls, she opens her mouth for his cum and she sucks off his rod.
50Plus MILFs: What's your idea of a great evening out?
Mandy: Dates with hubby are always the best, usually dinner and maybe a stop at the adult theater for a little fun. Sometimes just some people-watching is perfect as well. I do like to go on dates where I meet a new guy to see if he is someone I might like to play with. On occasion, hubby lets me go on dates with guys by myself, and that is extremely exciting.
50Plus MILFs: Do you masturbate?
Mandy: Only occasionally…if hubby is gone for days. I prefer to wait for him or find a guy to take care of that.
50Plus MILFs: What sexually satisfies you best?
Mandy: Connection and lots of caressing of my body is a nice start, but in the end, we both get the big O! Sometimes I do just need to be fucked hard and by multiple men. Just let them bang it out. Verbal affirmations or just plain dirty talk is such a favorite.
50Plus MILFs: Sex with young men?
Mandy: Yes, many times and many more are in the works!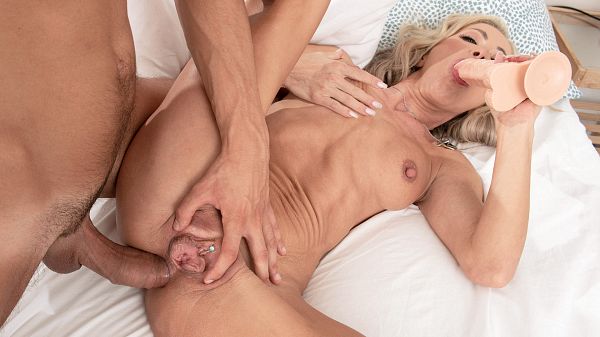 See More of Mandy Monroe at PORNMEGALOAD.COM!