SPECIAL DELIVERY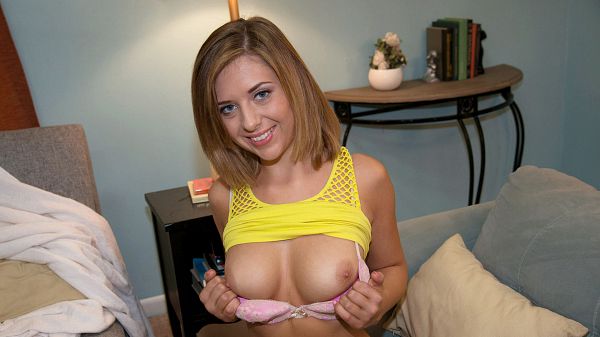 Kelly is from Columbus, Ohio, which you'll hear all about in her brief video interview. She's only 18 years old, and she's held off on enrolling for college because she's got a sweet gig as the shift manager at a pizza place. That's good news because pizza is her favorite food.
Girls like Kelly are the reason we do what we do. As a fan of amateur porn, you know how fake pornstars can be. They'll lie on film just to make a good scene. They'll fuck a thousand guys on-camera and tell you that it's their first scene. Well, girls like Kelly are as real as they come. This blonde with nice, young and firm titties could be working at the pie shop down the street from you! And you get to see her first-ever scene. Lucky you.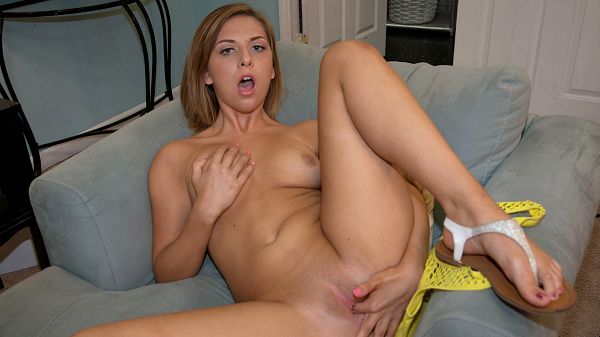 See More of Kelly at PORNMEGALOAD.COM!