Demora Avarice: Boob Greed
Demora Avarice has brought a selection of bras to try on. She would like your opinion. So help a lady out.
XLGirls: Let's talk bras.
Demora Avarice: I'm getting to the point where I need to get a custom bra. I can't purchase anything that comes remotely close to fitting in stores where I live, so I have to buy them from stores in the UK.
XLGirls: When you go out, do you dress to emphasize your breasts?
Demora Avarice: That largely depends on the situation. I have a family, so I often dress conservatively. When it's just me and my husband, I tend to emphasize them.
XLGirls: Do you get a lot of attention because of your body?
Demora Avarice: I don't get to see the "wow" looks as much as my husband and our friends do, but apparently I get them quite a bit.
XLGirls: What do you like to do with your husband, besides having sex?
Demora Avarice: I'm a simple gal. I love waterfalls and the beach. I love to read. I love going to amusement parks, especially Disney World, with my family. I'm a simple girl with huge boobs.
XLGirls: Then he's a lucky man. What's your favorite sexual position?
Demora Avarice: I like it from behind.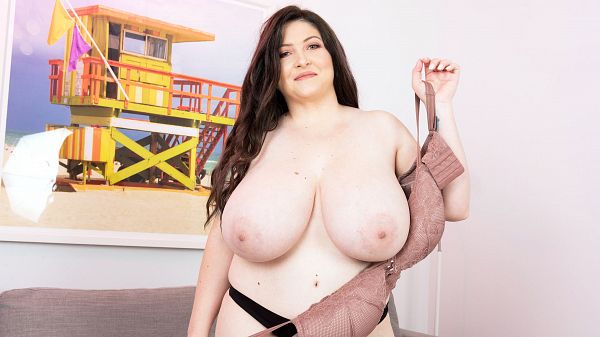 See More of Demora Avarice at PORNMEGALOAD.COM!