The horny realtor
Elara Elis, who's 58 years old, is a realtor who's showing a house. Milan, who's 27 years old, is her client.
"You're awfully handsome," she says to him. "I hope you don't mind me touching you."
Hmmm…what kind of realtor is she?
"It would be a great bachelor pad for orgies for you," she says.
What?
"Do you mind if I touch you?" she says as her hand wanders down to his package.
So either:
1. She really doesn't care about renting the apartment. She just wants young cock.
Or:
2. She thinks sucking and fucking her client will seal the deal.
We're gonna go with No. 1.
"I'm definitely interested in renting this house," Milan says as she eats his cum.
"Well that's good," she says, although we're not sure if she's referring to the sale or the cum.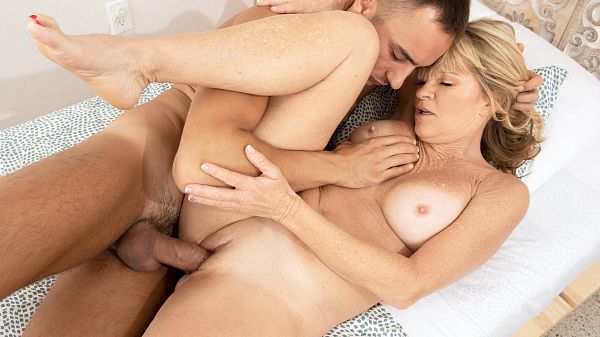 See More of Elara Elis at PORNMEGALOAD.COM!