Brooklyn Springvalley & The F-Machine
Brooklyn Springvalley & The F-Machine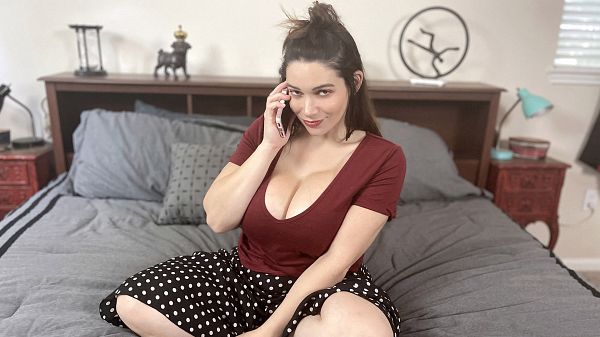 Brooklyn Springvalley gets a "Dear Brooklyn" call on her phone. He tells her that she needs to be better at sex and basically insults her. What kind of garbage is this? This putz doesn't know what he's talking about. An army of guys would love to bounce on the bed with super-busty Brooklyn.
Brooklyn doesn't need this flesh and blood joker. Until she can find a new boyfriend, she finds a way to cum by ordering her own F-machine. This gizmo makes girls' cream their panties, doesn't act like a jerk and doesn't leave underwear on the floor. No wonder automation is taking over the planet. The producers of these sex-bots should consider programming them with a male voice that says things like, "Yeah, baby, gimme that sweet stuff."
Brooklyn gets her delivery and she's eager to play. She's put on sexy lingerie to get herself even more in the mood for her first "date" with the fuck machine. Using the controller, Brooklyn tries out a variety of horny tit-fucking, throat-fucking and pussy-fucking positions that even the manufacturer didn't suggest. After Brooklyn orgasms from being pumped from behind while she spanks her clit, the machine even has the courtesy to not light up a cigarette.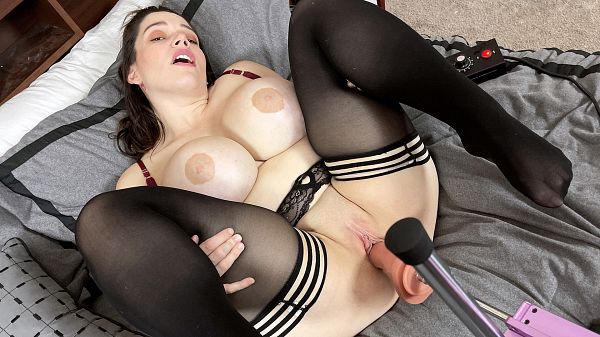 See More of Brooklyn Springvalley at PORNMEGALOAD.COM!