Gagging For It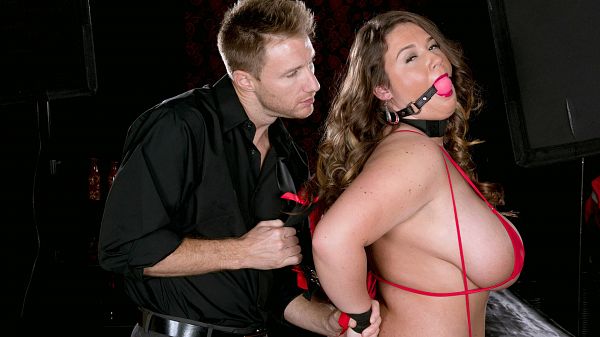 As Nikki Smith's booty call checks out her spectacularly sexy XLGirls body killing a dental floss suit, he thinks Nikki looks fit to be tied.
Miss Smith's high heels push her plush tush out even more and enhance her curves. He sticks a ball gag in her sexy mouth and shows her the ropes. His philosophy is walk softly and carry a big paddle for huge-chested girls.
XLGirls usually doesn't get wrapped up in the BDSM scene–it's not our thing–but since Nikki told the editors that she's into bondage in her sex life, the studio thought they'd try some experimentation with this willing subject as a prelude to a carnal coupling.
Does Nikki Smith look hot bound, gagged and helpless with a deer-in-the-headlights look in her eyes? We think so. Most BDSM isn't about sex, though, but here at XLGirls, the bondage thing can only go so far before some good ol'-fashioned fucking breaks out. Miss Smith's sexy and all that with a ball gag in her mouth but gagging on a hard cock in her mouth is more fun, and Nikki would agree if she could speak.
So, Nikki's date does the gentlemanly thing and unties her so he can fuck her after removing the gag and feeding her his stiff wood. Seeing her in action, it's obvious that she loves fucking much more than getting into a tight bind.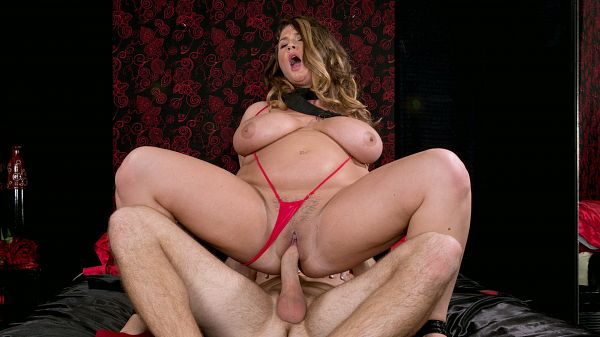 See More of Nikki Smith at PORNMEGALOAD.COM!