Meet Lexi Lix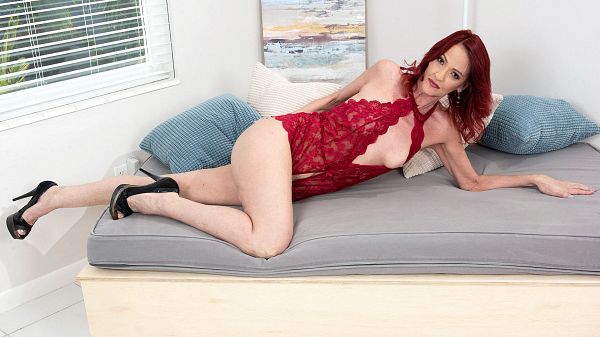 "I love to give pleasure," said Lexi Lix, a 52-year-old divorcee, mother and grandmother from Kansas. "I think my openness is very sexy. I enjoy sex and feed off my partner's hunger for me. I don't hold back if I'm allowed to do so. I submit and enjoy!"
Submit to Lexi and enjoy her first scene at 50PlusMILFs.com. The tall (she's 5'10"), thin, horny redhead shows off her beautiful body, spreads her legs and fingers her often-gaping pussy. Later this week, Lexi will suck and fuck one of our studs.
Lexi has been a swinger for most of her adult life.
"I just took breaks for years at a time when I had a partner who was not interested in it," she said. "My wildest experience wasn't too crazy. Just two couples having sex in the same room."
Which, although not wild by the usual swinging standards, is a lot wilder than what most people ever do.
Hobbies: "Writing poems and songs and painting."
Kinds of men she likes: "All kinds. Mostly it's the personality that does it for me. I do like younger men, though."
Perfect day: "It's stressless and peaceful with those I enjoy having around me and my two small dogs."
How she dresses to go out: "It depends on where I am going. If it's an adult scene, then usually a bit sexy, at least. If not, a dress, jeans or skirt and a cute top."
Here, Lexi is wearing skimpy lingerie. Perfect.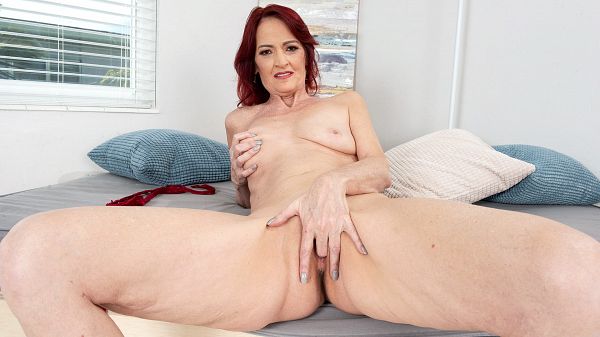 See More of Lexi Lix at PORNMEGALOAD.COM!