Jenni Noble: The Pleasure Is All Hers
Jenni Noble: The Pleasure Is All Hers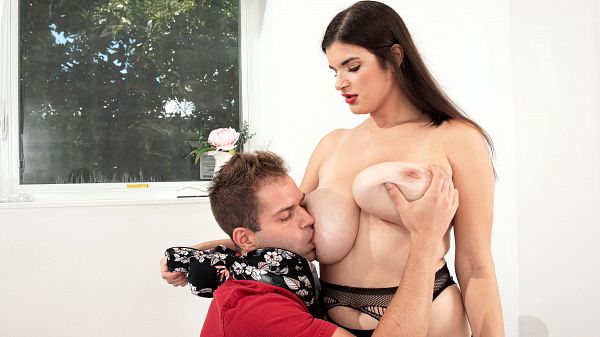 While Nicky Rebel waits for Jenni Noble to come into the bedroom, everybody's favorite SCORELAND Girl is changing into a sexy bra, panties, garters and stockings. She has a surprise for him.
Jenni has decided to dance in a club that features girls with big chests. She has quickly become one of the stars of the place. Jenni wants to show Nicky what she wears at the club and one of her tease routines. Playing the club customer, Nicky unhooks her bra.
Jenni pulls his face into her soft, natural breasts and mashes it. She's really rubbing it in that she's now one of the most-popular girls at the club. What happens next is not part of her routine. Jenni pounds his face good with her heavy breasts and trembles when he sucks her nipples hard and licks her bushy pussy.
Jenni kneels on the bed and he stands. She depants him and takes a second to admire his already stiff dick. Cock size is not a priority for Jenni. "It's not super important except if it's too big. I'm not a size queen," said Jenni.
Jenni sucks his cock and nuts like he's a king and tit-fucks him, too. Then she climbs on top of him and rides his pole like she's a jockey at the horse track racing to the finish line.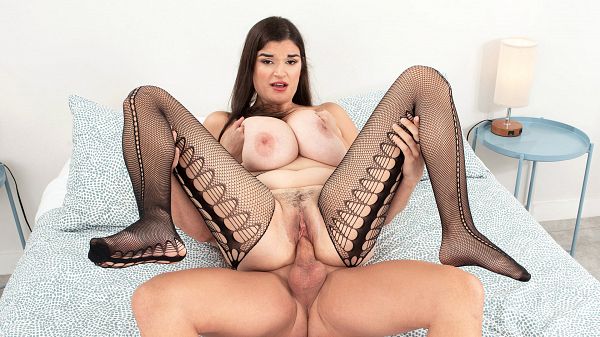 See More of Jenni Noble at PORNMEGALOAD.COM!