Bosom buddies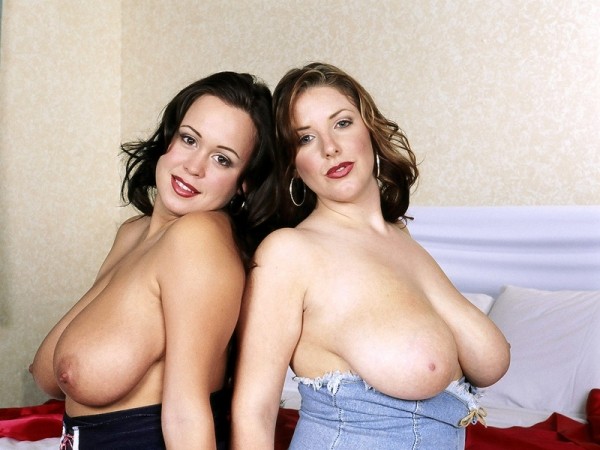 Angela and Brandy Talore are sharing a hotel room. They are in Miami to film the Busty Ladies of Oil Wrestling (B.L.O.W.) DVD with Annie Swanson and Cherry Brady. Both girls are in the same double bed. Most guys would sell their souls to be in the middle of Angela and Brandy for one night.
"Brandy, if you're planning on going to sleep, I need that side of the bed," Angela says.
"No, I'm already over here," Brandy replies.
"C'mon, I need that side," Angela insists.
"Why?" Brandy says, a little annoyed.
"Because it's too close to the air conditioner and I'll get cold," Angela tells her.
"No!" Brandy says firmly.
"Are you serious?" Angela says. Both of them pick up pillows and whack each other. Brandy's pillow knocks Angela's strapless top off her chest, exposing her beautiful, big boobs. And the action begins.
Brandy was doing XXX with guys at this point (her first two were at SCORE, naturally). Angela has always been into girls big-time but when this was shot, she was still a long time away from her first on-camera cock in 2011 (with SCORE also). Imagine the two of them on one cock. The brain locks up thinking of what could have been.
Angela straps on a fake pink cock. She stands on the bed and Brandy gets into a kneeling position. Angela tells Brandy to suck her fake prick and "use lots of spit."
This was the only time Angela and Brandy connected. Both would become big-time fuck stars. In the beginning, they were both SCORE Girls.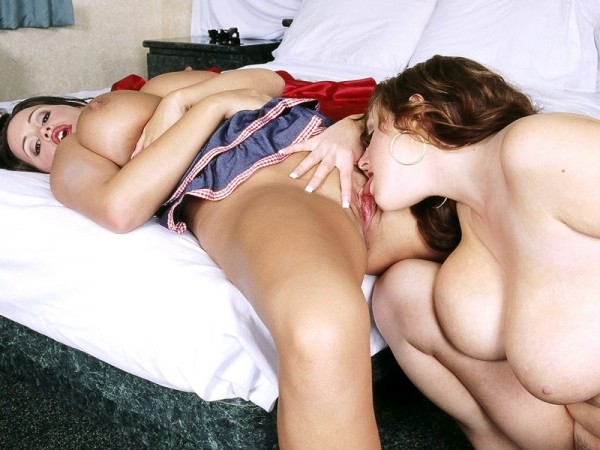 See More of Angela White at BIGTITANGELAWHITE.COM!