Good Golly, Miss Holly Garner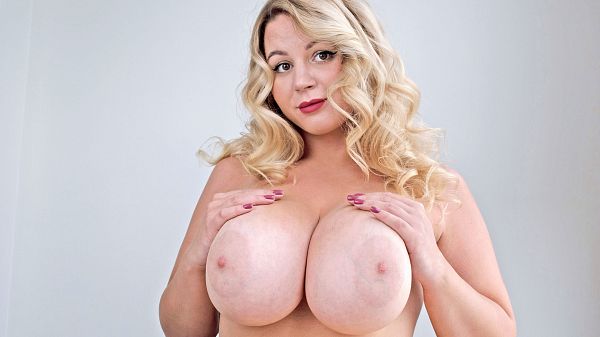 "I like yoga," beautiful blonde Holly Garner said. "I enjoy painting, spending time with my dog and cooking."
SCORELAND: Holly, what style of bras do you buy?
Holly Garner: With my size in Russia (70JJ), I buy underwear choosing from a very limited variety. Sometimes I order lingerie online, but it usually turns out to be too small.
SCORELAND: And how do you dress when you leave your home?
Holly Garner: It all depends on my mood. If it's playful, I wear dresses or bodysuits. I like to catch your eyes, boys.
SCORELAND: Obviously, you get lot of attention.
Holly Garner: Yes. I try to fit the situation and dress depending on where I'm going. Thanks to the oversize fashion trend, I can be invisible when I need to be. But mostly, I try to focus on myself and my desires.
SCORELAND: Do you always wear a bra?
Holly Garner: No, not always. I go without a bra at home and on vacation by the sea.
SCORELAND: We predict you will enjoy a lot of success. Thank you for shooting for SCORELAND.
See More of Holly Garner at PORNMEGALOAD.COM!